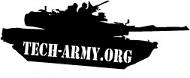 Fast On-Site Delivery Plus + Professional Technology Setup Service
Tech Travel Agents from Rentacomputer.com employ an army of computer rental engineers, technicians, audio visual technicians, equipment installers and technology event coordinators. More info on the Tech Army Organization
Any project, no matter the size or scope, can be handled efficiently and cost effectively with the least amount of effort on your part.
Tech Travel Agents schedule labor, parts, equipment, cabling, installation, tear down and removal of project equipment.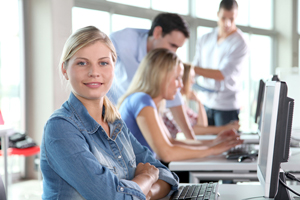 A comprehensive, coordinated and well-documented procedure helps you know the overall plan before during and after any company event or project. One point of contact, one vendor, itemized invoices and summary reports are standard on all jobs.
You have your own set of problems to deal with. Best thing that can happen is your rental equipment is delivered and installed on-time.
Backup Plan
That's why we take great pains to get all the information we need to not only have a plan, but a backup plan, too! We have extra equipment, and service phone numbers.
On-Site Service
You need problems taken care of immediately, that's the kind of service you get when you have us install your rental equipment. We solve problems on-site before they really are problems during the rental.
Return Pickup
At the end of the computer rental, we disassemble, pickup and return your rental equipment back to our facilities. One less thing you have to worry about after a busy event!