Press Release 04-3-2009
National Hardware Show Rentals
Las Vegas Convention Center - Las Vegas, Nevada - May 5th 2009 through May 7th 2009 - Installation - News - Weather - Show Times & More
The 2009 National Hardware Show will be taking place on May 5-7 at the Las Vegas Convention Center. Already in its 64th year, the National Hardware Show expects to attract a worldwide audience of more than 27,000 industry professionals at their 2009 convention including retailers, wholesalers, dealers, importers/exporters, financial analysts, architects, contractors, remodelers, CEOs, Presidents, Vice Presidents, and merchandisers.
The goal of the 2009 National Hardware Show is to bring the entire market up-to-date on the latest trends, products, green energy savings, consumer behaviors, and to get a brief glimpse at the future of the industry. There will also be several roundtable discussions with professionals from the industry and even unveiling of never before seen products. Of course the 2009 Hardware Show also expects to be a great networking opportunity for you to expand the growth and success of your business.
The National Hardware Show also expects to debut its 7 shows in 1 convention strategy in 2009 where it will bring all seven major hardware sections under one roof. The seven major home improvement categories are as follows:

Hardware & Tools
Lawn, Garden & Outdoor Living
Paint & Accessories
Homewares
Plumbing & Electrical
Storage & Organization
International Sourcing
If you are an exhibitor planning to attend the National Hardware Show and are in need of any type of Conventions, Conference, or Audio Visual Rental then look no further. Sit back and relax and let a Tech Travel Agent from Rentacomputer.com handle your needs at your next Las Vegas Convention Center event.

Contact your Tech Travel Agent at 1-800-736-8772 or follow the links below for a quick rental quote!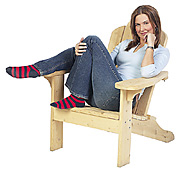 Las Vegas Convention
3150 Paradise Road
Las Vegas, NV 89109