Rentacomputer.com Cares Scholarship Awarded to Kris French Jr.
By Kyle Thompson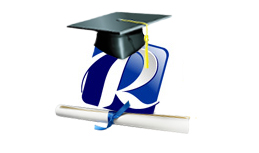 The first ever Rentacomputer.com Cares Scholarship has been awarded to Kris French Jr. from Brunswick, Ohio!
Kris has demonstrated strong and realistic academic and career goals and was very passionate about his education. Kris has displayed the strongest motivation, desire, forethought, and career planning amongst the applicants and has earned $500 a year for the next 4 years of his enrollment.
Kris is attending the University of Advancing Technology to further his studies in the Information Security field. Kris will be pursing two degrees at the same time, working on a degree in Network Security and the other in Technology Forensics.
Congratulations Kris! Good luck in your studies!
Rentacomputer.com is already accepting applications for the 2013 scholarship year. Applications must be submitted by May 30, 2013.
---
About the Rentacomputer.com Cares Scholarship:
Our Rentacomputer Cares Scholarship features a scholarship totalling $2,000 that is awarded to students who demonstrate strong academic and career goals. Applicants must be currently enrolled or planning to attend college within the next 12 months,and must submit an application before May 30th. Finalists are chosen and contacted during the first weeks of June and recipients will be announced upon confirmation of enrollment.
ELIGIBILITY REQUIREMENTS:
All applicants must meet the following requirements:
Be currently attending college, or planning to attend college in the next 12 months
Be a U.S. Citizen
If currently enrolled in college, must have a minimum GPA of 2.5
JUDGING:
Judging will be done by the Rentacomputer.com Scholarship Review Board and will focus on applicants' abilities to outline their educational and career goals; specifically, the Review Board will be looking for applicants with realistic goals where the career is built on the education. The applicants who demonstrate the strongest motivation, desire, forethought, and career planning will be considered finalists in the scholarships and may be asked additional questions to determine a final recipient.
For more information or to apply for the 2013 scholarship, visit our
Rentacomputer Cares Scholarship
page.