By: Kyle Thompson
Published: October 23, 2014
Rentacomputer.com Supplies Bulk Laptop Rental For Health Group Job Fair
Large Quantity Laptop Rentals for Job Fairs and Application Gathering
(BATON ROUGE, LOUISIANA) Laptop rentals are used in all types of events these days. Recently a healthcare group took advantage of Rentacomputer.com's large quantity laptop rentals to facilitate their job fair and to collect applications from potential prospects who were attending the fair.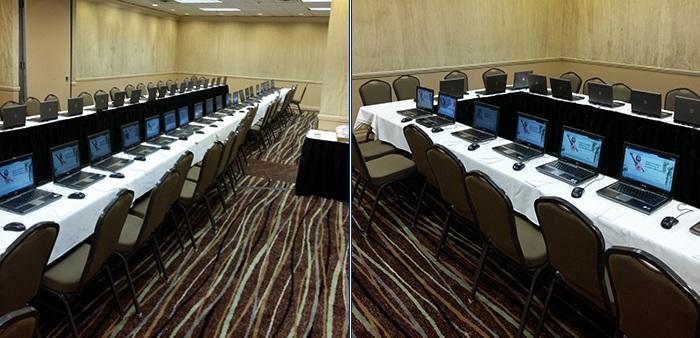 A few days in advance, Rentacomputer.com technicians loaded every laptop with the company's custom software image and double checked to make sure every laptop was running optimally. The morning of the event, the experienced technicians set up 40 laptops, a few routers and a printer in the hotel's conference room where the job fair was taking place. After all the wiring and setup, the technicians tested all the laptops and their connectivity to the network to make sure everything was prepared for the job fair.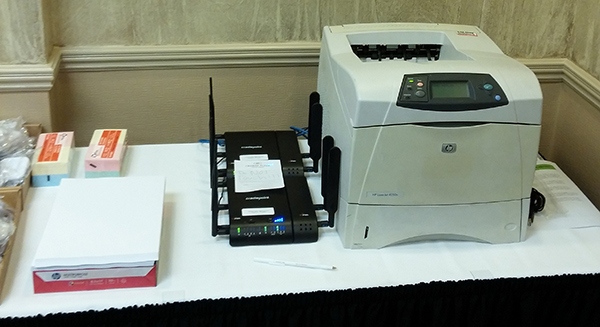 This kind of setup process is very similar to when companies host large training sessions for employees learning new company software. Another brilliant use is for job fairs and application collecting! What better way to collect hundreds of applications from prospects at a job fair than renting a large quantity of laptops or tablets from Rentacomputer.com? The best part? The Tech Travel Agent from Rentacomputer.com will be there to assist every step of the way to make sure the event rental is handled smoothly and that customers are satisfied from start to finish.
About Rentacomputer.com
Rentacomputer.com (Headquarter in
Middletown, Ohio
) specializes in procuring technology for temporary needs, and has over 25 years of experience working with clients and keeping up with the industry. Whether the client's need is for computer rentals, audio-visual equipment, or office equipment, Tech Travel Agents are able to get the technology that the client needs, and have it delivered and installed on site.