Rugged Tablet PC Rentals
Client Comments:
"I would like to extend my appreciation for your services. Our conference was a success and the computers were delivered on time and they worked perfectly. Also, Jason Patrick was great to work with. He was patient, consistent, and very knowledgeable. Great customer service! We look forward to working with Rentacomputer.com in the future." - Tamisha T from Chicago
"Our rental for 3 Mac Minis and 3 short throw projectors worked out perfectly! Thanks very much for all your help Randy! We really appreciate it." - Brandy C. from New York City
"Thank you for reaching out! I just finished our event - where we worked with you for our computer needs - in Seattle. All went well..we love how you all do this for us!" - Laura from Seattle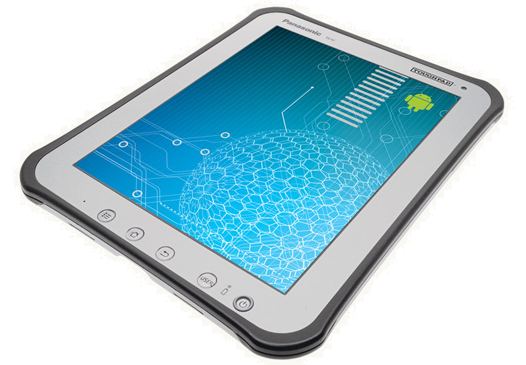 Why Rent a Rugged Tablet?
In some industries, usually with on-site requirements in demanding environments, a simple tablet isn't enough. In these situations, you need a heavy duty tablet that will survive out in the field. These types of tablets are designed and engineered to withstand the harshest environments and professions.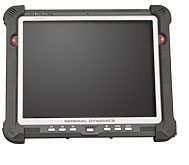 Withstand Harsh Environments
Drops, spills, dust, extreme temperatures, glare, grime and more? No problem! All rugged tablet rentals can handle these conditions and boast enhanced durability and performance. Don't risk your standard tablet in these environments because most just aren't designed for such harsh circumstances.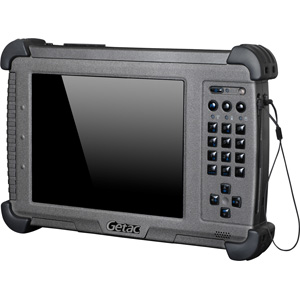 Various Brands & Degrees of Ruggedness
Ranging from military grade (Fully Rugged) to flexible, business-ready solutions (Semi-Rugged), Rentacomputer.com has a vast array of rugged tablet products and brand rentals to choose from. We offer popular rugged brands like Panasonic Toughpads, Durabook Tablets and models by Getac, ARMOR and Itronix. Both slates and convertibles are available.
What Makes a Tablet Rugged
Most rugged tablets offer most of the following features:
Metal Alloy Casing: Heavy-duty casing, which provides extra protection against bumps, jolts, and falls.
Tempered Glass Displays: Stronger display to prevent cracking or splintering.
Outdoor-Readable Displays: Screens designed to be read indoors or out.
Rigorous Testing: Test equipment against drops, shock, moisture, dust, exposure to extreme temperatures, and more.
Shock-Mounted Hard Drive: Internal hard drives are mounted in shock-absorbing compounds, which protect the drive from the impact of a fall or jolt.
Spill and Dust Resistance: Sealants prevent liquid and dust from getting through the cracks in the keyboard and touchpad.
No Fan: Unique case construction allows it to work without a fan or vents which can expose internal components to dust and dirt.
Sealed Ports and Slots: Unique sealing to protect vulnerable areas where liquid and dust could easily enter, such as PC card slots.