Plasma Rentals for the PMA 2006 International Convention and Trade Show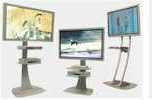 The 82nd annual PMA International Convention and Trade Show returns to Orlando, Florida, and Tech Travel Agents from Rentacomputer.com are booking technology rentals. Especially Flat Screen Plasma Display rentals for exhibitors.
The outstanding educational program, with 200-plus sessions, features more than 300 speakers and chairpersons.
The PMA 2006 International Convention and Trade Show builds on the foundation of expanded innovation in photo retailing.
Plasma flat screen rental displays from Rentacomputer.com are the best technology to showcase your exhibit and with vibrant changing images. Plasma flat screens offer superior image quality and video technology over other technologies such as LCD and DLP projectors.

Plasma rentals are all wide-screen designs with a 16:9 aspect ratio of screen width to screen height. This is the standard for HDTV and close to the ratio used for most modern movies. Plasma rentals are more rectangular than the traditional, monitor rentals. Screen sizes start at 42 inches diagonal and range up to 82 inches.

Tech Travel Agents also book wireless laptop rentals, wireless microphones and audio equipment rentals. Equipment will be delivered directly to your trade show booth or conference. Installation services from qualified computer and audio visual technicians are available on all convention rentals. Technician services and after hours service available for all mission critical installations. Continuing service and 24x7 service during the convention is available on all rental equipment.

Additional Conference Information

Where: The Orange County Convention Center West Building in Orlando, Florida USA
Events:
PMA 2006 International Trade Show February 26-March 1, 2006
PMA Imaging Conferences DIMA Annual Conference PSPA Annual Convention February 24-25, 2006
PIEA Education Conference February 23-27, 2006
PPFA Annual Convention February 25-March 1, 2006
PSRO Annual Convention February 26-March 1, 2006
PMA welcomes Sports Photographers Association of America
Contact a Tech Travel Agent at email rentals@Rentacomputer.com or call toll free 800-736-8772. See here for more information on a Tech Travel Agent Services visit.

John Beagle is a technology writer for Xponex Web and Media Services. phone 937-558-7776.