Tech Travel Agents booking Plasma Flat Panel Display Rentals for the
Storage World Conferences in 2006
The Storage World Conference (SWC), the widely recognized continuing education program and exhibition, expands to two full conferences in 2006.

If you are exhibiting at either of the SWC Conferences and need plasma flat screen display rentals or other computer or av rental equipment, contact a Tech Travel Agent to book your equipment rentals now to lock in the lowest rental rates.
Storage World Conference Spring, June 20-22, 2006; at the Long Beach Convention Center, Long Beach, CA

Storage World Conference Fall, September 19-21, 2006, at the Seaport Hotel and World Trade Center, Boston, MA.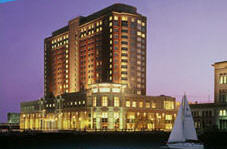 Both programs will include knowledgeable industry speakers and an all-encompassing list of storage and business topics. The exhibitions will feature the popular Face-to-Face with the Storage Industry Heavyweights, as well as the opportunity to view, firsthand, leading edge storage technology from many of the industry's leading networked storage vendors.

The Face-to-Face sessions and exhibits will offer end users and vendors alike the opportunity to explore issues and questions beyond the scope of what is covered by the conference and education programs.

The Storage World Conference is focused on making storage networking and management education more accessible to all users from the SMB to the large-scale enterprise.
Tech Travel Agents are now booking 42" Flat Screen Plasma Display Rentals and wireless AV equipment for both 2006 Storage World Conferences.
Call Toll Free 800-736-8772 or visit online to reserve your computer rental equipment today.

About Tech Travel Agents
Technology Travel Agents© book nationwide and worldwide technology rentals the same way your travel agent books your airline and hotel reservations.