Need to simplify the complex schedule of your next corporate event?
Consider a Tech Travel Agent from Rentacomputer.com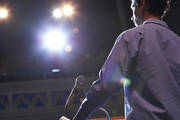 For the past 20 years Rentacomputer.com (Formerly Rent-A-Computer) has been a leader in developing long term relationships nationwide by providing affordable short term technology solutions to their clients for Tradeshows, User Conferences, National Sales Meetings, Computer Based Training Classes, Data Center Moves, Server Migrations, and other Corporate Events.
With offices in 300 cities across the US and Canada, more than 2000 full-time field technicians, and an accessible inventory in excess of 300 million dollars, Tech Travel Agents from Rentacomputer.com have the knowledge and experience to deliver only the best high-end audio visual and computer rental solutions. Rentacomputer.com technicians specialize in Video, Lighting, IMAG (image magnification) Breakout Rooms, Web Casting and custom tailored Staging & Events for our corporate clients.
Rental inventory includes the latest in computer and audio visual equipment: 2,000-10,000 Lumen Projectors, 42" and Larger Plasma and LCD Displays, state-of-the-art Sound Systems, Lighting Packages, Digital Signage, LED / Video Walls, Traditional Desktop Computers, Wireless Laptops as well as Enterprise Level Servers all from the leading hardware manufacturers.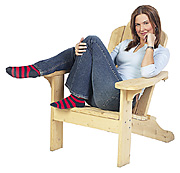 Utilizing a Tech Travel Agent to book your technology rental needs will be a savings of both time and money. A technology rental with a Tech Travel Agent will allow you and your team to focus on other critical areas of your project while Rentacomputer.com handles the hardware along with all the logistical details of getting it where you need it when you need it.