Press Release 03-05-2010
Kitchen Bath Industry Show Rentals
McCormick Place - Chicago, Illinois - April 16th, 2010 through April 18th, 2010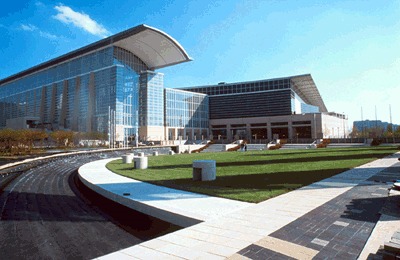 The 2010 Kitchen Bath Industry Show will be taking place on April 16-18 at McCormick Place in Chicago, Illinois. With the kitchen being seen as the heart of the home and bathrooms becoming an ever more important part of the house, the Kitchen/Bath Industry has easily become one of the largest parts in the home improvement industry. If you're a dealer, distributer, architect, designer, remodeler, or retailer, then attending this event is an absolute must for you.
Being one of the first big Kitchen and Bath conventions of the year, the 2010 Kitchen Bath Industry Show expects to see thousands of national and international kitchen/bath industry professionals attend. Attendees here will be among the first to glimpse some of the latest products and services being newly offered in the market place. This annual event is sure to give you the proper insight to the industry as well as strengthen your ties and connections in the industry. The 2010 Kitchen/Bath Industry Show and Conference will be one of the best opportunities for you to meet industry colleagues and professionals as well as gather knowledge and insider information at one of the worlds largest Kitchen and Bath Industry Shows.

If you are planning to attend the 2010 Kitchen/Bath Industry Show and are interesting in an event rental, contact a Tech Travel Agent today at 1-800-736-8772 or follow the links below for a quick and easy rental quote!

*For more information on technology rentals in Chicago visit our Chicago Computer / Audio Visual / And Office Equipment Rental Page!