Reasons to Not Rent Hotel Projectors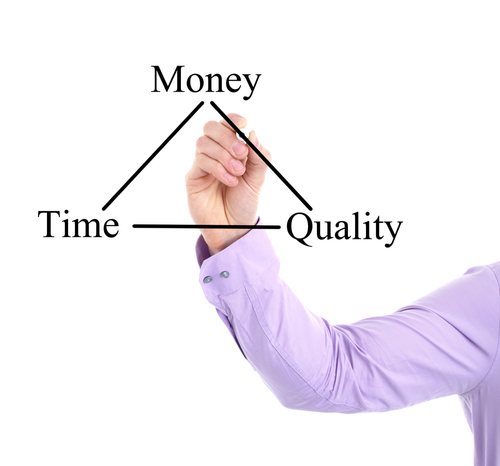 Before renting a projector from a hotel for your next presentation, lecture or event, consider some of the reasons why renting from the hotel may not be the smartest decision.
Cost
Renting your projector from the hotel may seem like a convenient thing to do, since you can get one without having to go anywhere to get it. Often times the hotel will even set it up for you (which in itself may not be as great as it sounds, more on this later). This all seems great except for the fact that you will have to pay considerably more money for that convenience and setup. Hotel's often mark up their projector rental costs, just like most things you get at a hotel like food, because it provides a significant amount of the hotels revenue. As an alternative, you would benefit from renting a projector from Rentacomputer.com. A Tech Travel Agent can find a rental that is more cost effective and tailored to your specific use. The convenience we offer is as good as any hotel, we find the best equipment, arrange delivery to your hotel, setup the equipment and handle the pickup, all with one point of contact.
Old Equipment
Many hotels have equipment that is old and outdated. Hotels don't typically upgrade or purchase new projectors because they don't need them on a regular basis. So when renting a projector from the hotel you are most likely getting an old model, which may be faulty or even broken. These older models also lack the latest in technology improvements. Often the projectors are poorly maintained and can produce low lumens from an old bulb, be full of dust, have a dirty lens, or may possibly skew images. By renting a projector through Rentacomputer.com you can be sure that you are getting top of the line equipment that has the latest technology and is well maintained.
Tech Support
Usually hotels lack experienced technical personnel. They will most likely send someone who has little knowledge on how to help you with an technical issues that may arise. It can take a significant amount of time to get your problem taken care of, causing you frustration. There is nothing as aggravating as trying to get help from someone who tries acting like they are knowledgeable on a subject that they know little about. Instead when renting a projector through Rentacomputer.com you will get full support from experienced technicians who will not only set up and install your equipment, but will be able to offer useful advice on any technical issues.
Rentacomputer.com is a trusted source for
Projector Rentals
at Hotels.