Windows 8 Rentals Coming Soon!
By Robert Beagle
Rentacomputer.com is preparing for the release of Windows 8, Microsoft's newest operating system. Shortly after Microsoft releases the new operating system,
Rentacomputer.com will begin offering desktop, laptop, and tablet rentals complete with Windows 8
. Due to several improvements implemented by Microsoft, this new operating system is sure to be popular among technology rentals.
Windows 8 will come with a myriad of new features that will drastically change the user interface of your Windows PC and for tablets and smartphones to come.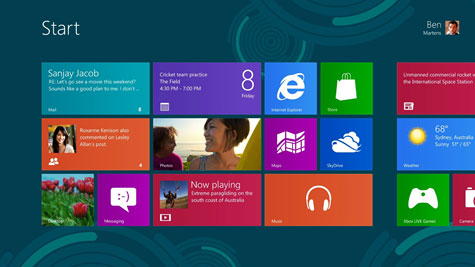 Windows 8 features a completely redesigned user interface based on Microsoft's Metro design language. This features a new tile-based Start screen similar to the Windows phone OS. This features a customizable collection of tiles that link to various apps, games, settings and desktop programs. The home screen will also feature a vertical toolbar, the charms bar, which can be accessed by pointing your cursor to hotspots on the right side of the screen or swiping on a touch screen device. This toolbar will feature functions like search, sharing, settings, and a start button.
Microsoft introduces applications with the new Windows Store apps. The Windows Store will feature both free and paid apps, which will greatly change the functionality of your laptop, desktop, or tablet. In place of the start screen, you can search for things by opening the store and typing a query.
The Bing app will be featured, which allows users to search, just a click away from the home screen, and will offer various suggestions based on the search query. This information will be presented in a tile-based format.
Another new app is the People app, which can be synced with all of your social networks to be viewed collectively on one page. Internet explorer 10 will be available as both a desktop program and an app, optimized for touch screen interface.
In place of Zune, Microsoft introduces a new way to search, listen, and discover music: Xbox Music.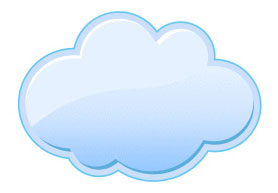 Finally, with Windows 8 it will now be possible to sign into your computer using your Microsoft account, or Windows ID. This allows a user's profile and settings to be accessible from any device running Windows 8. You will now be able to sync all of your data to the cloud: your address book, photos, SkyDrive data, apps, music, etc.
Additional Windows 8 Resources
Microsoft's Windows 8 Release Preview
Windows 8 Resources & Information
New Windows 8 Features