Windows 8 Rentals
Microsoft Windows 8 Rentals... PCs, Laptops, and Tablets

Windows 8 Computer Rentals
Rentacomputer.com is offering rentals running Microsoft's newest operating system, Windows 8. Whether you need a desktop, laptop, or tablet rental with Windows 8, Rentacomputer.com has got you covered. Microsoft has made several improvements to their operating system and this operating system will likely be on most upcoming rentals, unless otherwise specified.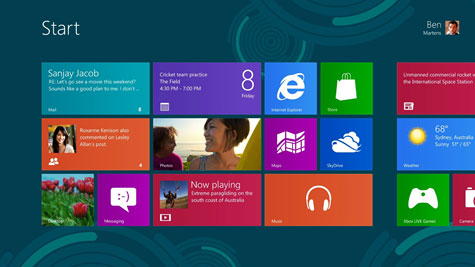 New Features
Windows 8 features a completely redesigned user interface based on Microsoft's Metro design. This features a new tile-based Start screen similar to the Windows phone OS. This features a customizable collection of tiles that link to various apps, games, settings and desktop programs. The home screen will also feature a vertical toolbar, the charms bar, which will feature functions like search, sharing, settings, and a start button.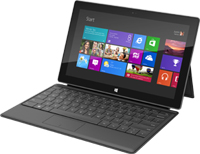 Microsoft Surface Rentals
One touch and you will realize the wonderful design and precision crafting that makes the Surface a revolutionary tablet. The light and durable Surface makes a perfect companion for both the traveling business man and vacationers. The Surface comes with a slim, spill-resistant keyboard that doubles as the tablet cover. This tablet is fast and is a fluid way to work - while still protecting data.
---
Additional Windows 8 Resources
Windows 8 Resources & Information
New Windows 8 Features