Microsoft Vista and Intel Core 2 Duo now available on Computer Rentals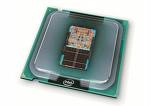 Don't settle for anything less than the very best of today's technology. Find your perfect
desktop rental
or
laptop rental
powered by the Intel® Core 2 Duo processor and Microsoft Windows® Vista for the best processing technology you can rent.
With Microsoft Windows® Vista and Intel® Core™2 Duo processor, you'll experience revolutionary performance, unbelievable system responsiveness, and energy-efficiency second to none. And, you won't have to slow down for virus scan, multiple compute intensive programs, or multimedia downloads—these desktop processors are up to 40 percent faster with improved energy-efficiency.

Multitask with reckless abandon!
Do more at the same time, like playing your favorite music, running virus scan in the background, and all while you update spreadsheets, connect to the home office, and edit video or pictures. The powerful combination of Microsoft Windows and Intel Core 2 Duo desktop processor PCs provides you with the speed you need to perform any and all tasks imaginable.

Get a fast quote (Click on link below):


Contact a Tech Travel Agent at Rentacomputer.com , email rentals@Rentacomputer.com or call toll free 800-736-8772. For more information on Tech Travel Agent Services visit http://www.TechTravelAgent.com

John Beagle is a technology writer for Xponex Web and Media Services. Website http://www.Xponex.com.