Holiday & Year End Event - Computer & AV Rentals
Equipment rentals for corporate and family gatherings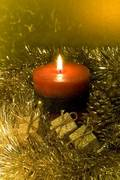 Happy Holidays From Your Tech Travel Agent!
Remember with our giant inventory and nationwide network that Projectors, Large Screen Plasma Displays, and a full line of Audio Visual rental equipment are always available in time for your holiday get together!
What is a "Holiday Event Rental" you might ask? Well it's quite simply what you do when you want to put on the best party of the year and don't want to spend a fortune to do it. So a Holiday Event Rental is a short term technology rental for your family or company that finds itself at any holiday event. A Holiday AV or Computer Rental for a year end party can be a cost effective and covenant way to get the latest technology delivered and picked up at your event at a fraction of the cost of a purchase.
A professional grade LCD projector rental, for example, could really help your presentation look stunning at the year-end company party. While at the same time, a projector rental for your family gathering could help bring back happy memories of yesterday.
Also popular for year-end events is the very practical and affordable rental of a sound system with a wireless microphone and the appropriately sized set of speakers. Although many company and family events this time of year are of course just formal social events, it's still important that your CEO or family patriarch can be heard above the hum of a happy crowd.
Contact your Tech Travel Agent at Rentacomputer.com today at 800-736-8772 or follow this link to find out how a short term Holiday AV Rental can make your corporate or family event all the more enjoyable this holiday season.
To stay up on the latest news on short term technology solutions visit our Computer Rental Blog or contact us with any of the methods listed below for more information on a technology rental for the holidays.
Additionally, your Tech Travel Agent can provide an entire line of Staging and Event Rentals for large corporate gatherings. From lights and rigging to pipe and drape your Tech Travel Agent is your one contact for all of your short term equipment needs.
To learn more about the latest Projector Technology visit our Projector Blog.
To lean more about the latest Monitor /Display Technology visit our Monitor Blog.
To learn more about the latest Laptop Technology visit our Laptop Blog.