Mobile & Ultraportable Rentals
Client Comments:
"It has been great working with you and we look forward to continuing to do so. We will be sure to share your information to anyone that may use your services." - Barbara Anne from Delaware
"These devices were a BIG HIT at our event. We used them as part of a mobile ticketing solution at the Superbowl. We were very happy with this rental, and these devices. I'm going to send you a new email requesting a quote on another project - get ready for a LARGE order from us!" - Michael A. from Phoenix, AZ
"Tony, I wanted to thank you for your services. The team that came out was fantastic; they were very thorough and quick. There were no issues at all with any of the equipment. Everything was perfect. It's always a pleasure doing business with you." - Antonio from Monterey, CA
Why Get A Netbook/Ultraportable Rental?
If you or your employees are constantly traveling for business, and need a computer that is compact and lightweight, then you should get a netbook/ultraportable rental. These machines are made for travel, having screens as small as 5 inches in diagonal and a typical weight of 2-4 pounds.
7-9 Inch Netbook Rentals
Smaller netbooks can range from 7-9 inches, so depending on the degree of mobility you need out of your rental, you might consider going smaller rather than larger. Netbooks of this size can easily fit into travel bags with room to spare.
10-13 Inch Ultraportable Rentals
When deciding what size netbook to rent, you need to weigh your mobility needs against your computing power needs, and vice versa. So if you require high mobility, as well as a fair amount of computer power, then a larger size netbook rental is a good compromise. Being physically larger simply provides more space and hardware for data storage on the device, as well as more ports for connectivity.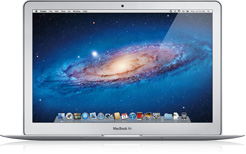 Looking for a light weight, portable, sleek, durable laptop that is every bit as powerful as the standard full-size laptop? The MacBook Air is one of the thinnest (at less than an inch thick), lightest and most portable laptop on the market. However, it still maintains high performance with Intel Core processors and HD graphics. Additionally MacBooks have long lasting batteries and a multi-touch trackpad that recognized unique gestures.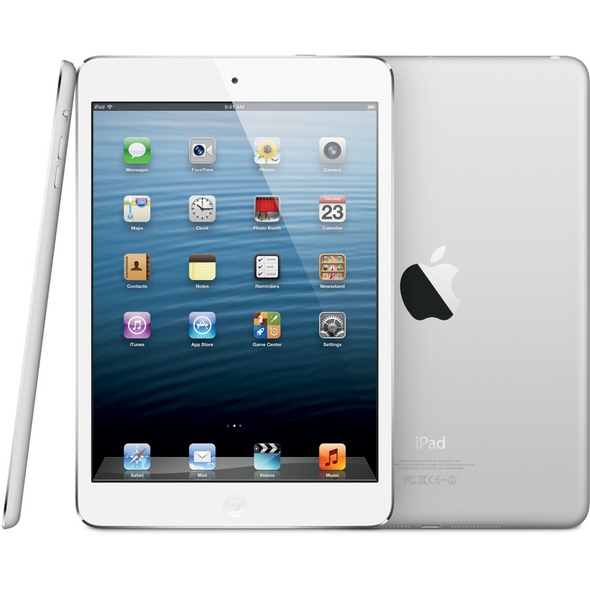 Tablet rentals offer even more portability than a laptop, typically having smaller screens that are touch enabled, eliminating the need for a keyboard. You can rent the latest tablets on the market like the popular iPad Mini or Microsoft Surface equipped with the latest operating systems from Apple and Android.
Preloaded Software
Rentacomputer.com offers the hassle free service of imaging every laptop you rent from us with your company's software pre-installed. Rentacomputer.com also offers select business software suites like Microsoft Office, including: Microsoft Word, Excel, & Access. This makes your job much easier because all you have to do is boot up the laptop and it is ready to go.
The Data Integrity Solution
Have you ever experienced that uncomfortable feeling that often accompanies traveling with your laptop, which might contain sensitive corporate information as it is scrutinized by airport security, left in overhead compartments etc.? Laptop rentals are the perfect solution for putting those worries to rest. Our Agents can have laptops delivered to hotels, convention centers and any other business location with the ease of a single phone call.
Need a netbook/ultraportable laptop long-term?
If you need any number of laptop computers for more than one year, and want to avoid purchasing, consider our leasing options. We can lease anything from desktops or laptops, to tablet PCs for flexible one to five year terms. Contact a Tech Travel Agent to get started on a leasing contract today.