iPad Kiosk and Stand Rentals
By Kyle Thompson
Kiosks are generally needed at places where the need for self-service technology is temporary, like a convention, tradeshow or conference. Kiosks come in a variety of sizes and shapes with different assortments of attention-grabbing features. Purchasing kiosks can be expensive and its not economically viable to purchase an expensive piece of equipment for a temporary use, especially if you need more than one. In addition, shipping and storing kiosks can also be an expensive endeavor, so renting makes a lot of sense when it comes to interactive kiosks.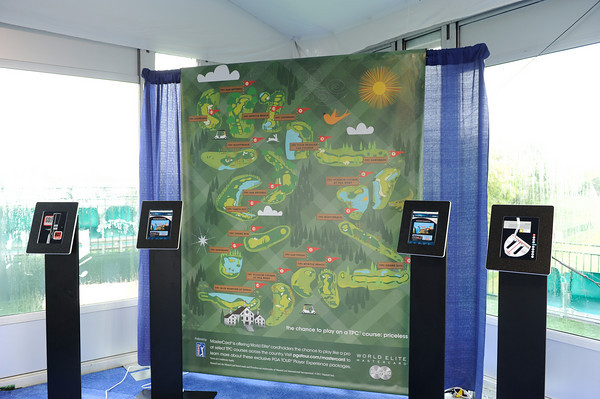 With the further development in tablet PC technology, iPads are being utilized as kiosks. They have all the same capabilities you would expect from a normal kiosk, except they have the benefits of being slim, lightweight, portable and are much less obtrusive at an event. The best thing about iPad Kiosk Rentals is their cost. There is no need for a PC based kiosk when your computing needs are small because then you need to worry about keyboards, mouses, speakers and other peripherals that are already packed inside of an iPad.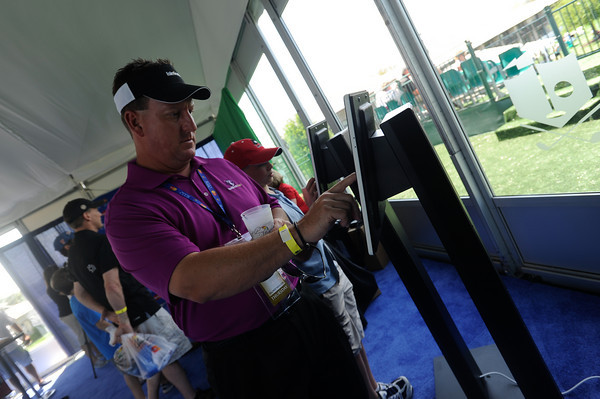 As shown at this golfing expo, the iPads are sleek and very easy to present pertinent information right at your booth. By placing the iPad in a secure casing (secured with a lock and key) you can allow the public to use the iPad without fear of theft or damage. Use them combined with stand (floor securable), wall mount or table mount. The iPad Kiosk is also able to accommodate additional accessories like card readers and phone chargers. If you are interested in acquiring an iPad Kiosk Rental or have questions call a Tech Travel Agent at
1-800-736-8772
, our qualified agents will be able to take care of all your kiosk or
iPad Rental
needs.