iPad Kiosk Rentals with Mounting Options
Client Comments:
"Thanks so much for everything. You guys have been really great to deal with." - Kelley from Pennsylvania
"Days before I was going to make an important sales pitch, the bulb in my projector blew out. I needed a projector fast so I could make my video presentation, so I contacted Rentacomputer.com, and they delivered a projector where I needed it." - Dwight K. from Philadelphia, PA
"Nice people, great product (90 laptops), excellent service, I'll use Rentacomputer.com again and again." - Joan E. from Chicago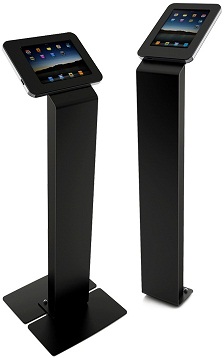 The iPad: The Perfect Kiosk
With simple touch screen interfaces, iPads make perfect kiosks. Instead of a computer based kiosk, iPad kiosks are more affordable and easier to set up. They are sleek and non-intrusive due to their small size. Since iPads have built in mics, cams, keyboards, speakers, and touch screens, they eliminate the need for the standard kiosk, unless you require significant performance. They come in over 40 colors!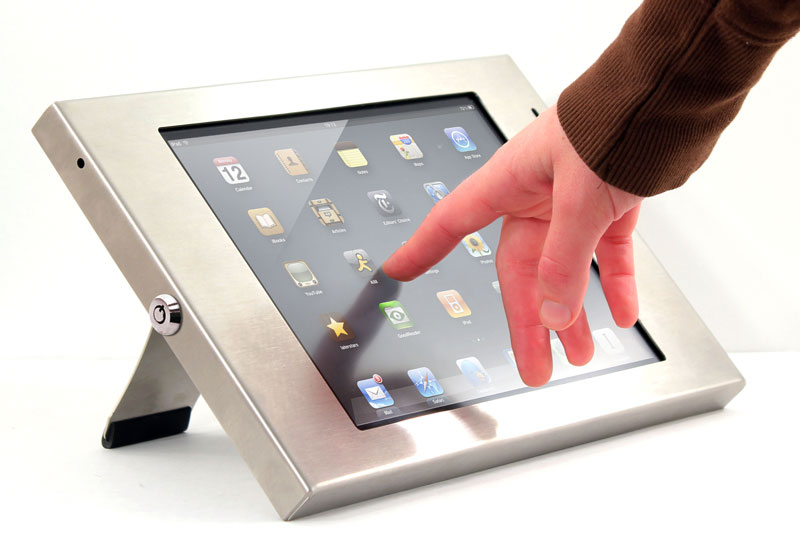 Secure Enclosures with Mounting Options
iPad kiosk enclosures securly encase the iPad to enable public use of the Apple iPad device without fear of theft or damage. Most cases are made of metal alloy and require a key to open the enclosure. Our iPad kiosk products are manufactured to the highest standards using structurally sound 1018 Steel and aircraft aluminum. The unique design keeps your iPad or Tablet safe.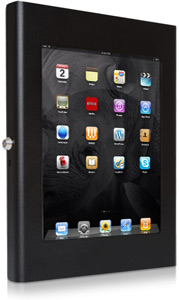 Why Rent an iPad Kiosk?
Kiosks are great for trade shows and conferences, where there is a need for self-service technology. iPad Kiosks can be used effectively for signage, surveys, advertising, information collection, automated registration, ticket sales, maps/directories, welcome stations, promotional information and video, and so much more! Rentacomputer.com can acquire kiosk enclosures, kiosk stands, wall mounts, tables mounts, and even customized kiosks!