iPad Kiosk Rentals with Mounting Options
Client Comments:
"My plasma rentals really spiced up my trade show booth, and saved me the hassle of purchasing the technology. I highly recommend using Rentacomputer for any temporary technology need." - Tom Johnson from Seattle
"It's always good to work with a company who simply does what they claim at a fair price. Also your communication throughout our rental experience set you apart." - Aaron S. from Saginaw, MI
"Darcy, the iPad2s worked great for our purposes - we are happy to have found you as a resource!" - Screen D'Or Pictures from Montclair, NJ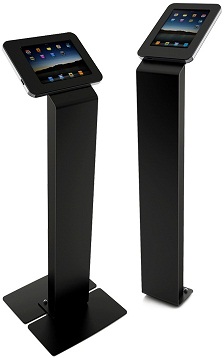 The iPad: The Perfect Kiosk
With simple touch screen interfaces, iPads make perfect kiosks. Instead of a computer based kiosk, iPad kiosks are more affordable and easier to set up. They are sleek and non-intrusive due to their small size. Since iPads have built in mics, cams, keyboards, speakers, and touch screens, they eliminate the need for the standard kiosk, unless you require significant performance. They come in over 40 colors!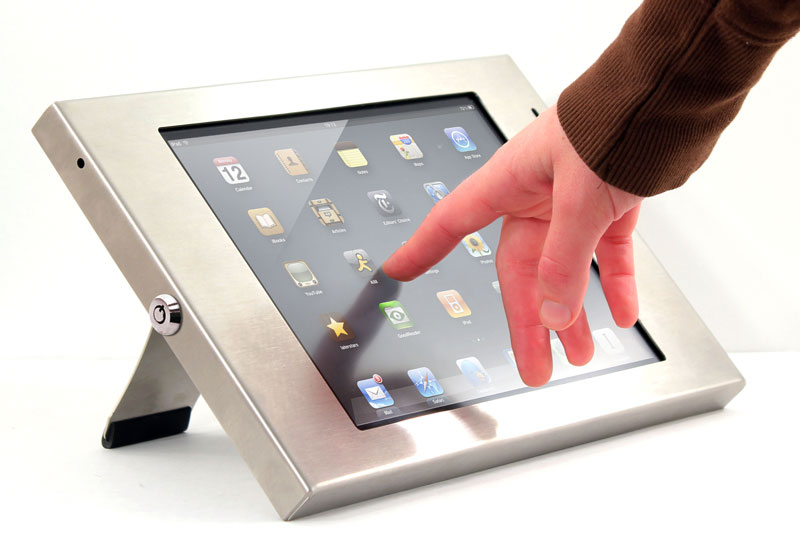 Secure Enclosures with Mounting Options
iPad kiosk enclosures securly encase the iPad to enable public use of the Apple iPad device without fear of theft or damage. Most cases are made of metal alloy and require a key to open the enclosure. Our iPad kiosk products are manufactured to the highest standards using structurally sound 1018 Steel and aircraft aluminum. The unique design keeps your iPad or Tablet safe.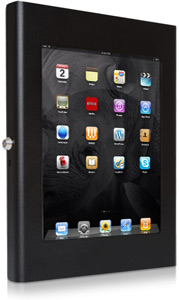 Why Rent an iPad Kiosk?
Kiosks are great for trade shows and conferences, where there is a need for self-service technology. iPad Kiosks can be used effectively for signage, surveys, advertising, information collection, automated registration, ticket sales, maps/directories, welcome stations, promotional information and video, and so much more! Rentacomputer.com can acquire kiosk enclosures, kiosk stands, wall mounts, tables mounts, and even customized kiosks!