iPad Rentals
We carry a full line of Apple iPads in our rental inventory at competitive and affordable rental rates — iPads with retina, iPads with Lightning connection, iPad Airs, iPad Minis. IPad rentals are the perfect hand-held mobile technology to deploy in large quantities, making them a perfect fit for conferences and large marketing or data collection projects.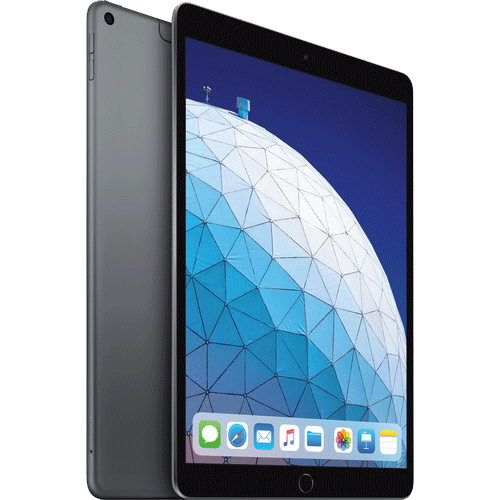 Why Rent iPads?
Numerous reasons exist for renting iPads for events, including:
Rentals are a more cost-efficient way to meet your business's temporary technology needs.
There are several accessories available to create a customized, turnkey solution.
Lease terms are flexible, and data plans are available.
Apple iPads feature intuitive navigation and up-to-date operating systems.
Reserve An iPad Now
Why Partner With Us for Your Apple iPad Rental?
Rentacomputer.com has a track record of excellence dating back to 1987. Those 30-plus years of experience have helped prepare us to deliver you numerous benefits, including:
First-class quality: Partner with us for an iPad rental and enjoy Apple's legendary quality and design. We test every device in-house to ensure its performance meets or exceeds expectations.
Superior service: Experience exceptional service from a team dedicated to providing it. You'll work with a single, knowledgeable agent throughout.
Fast turnarounds: Expect a response to rental quote requests within 15 minutes. Our short lead times and expedited delivery options also mean we can help with unexpected last-minute requests.
Personalized advice: Give your agent the details about your event. They'll use their in-depth product knowledge to help you meet your goals in the most cost-effective way possible.
Expert support: Reach out to a support specialist 24/7. Our team provides remote technical support around the clock and can offer on-site event help in many locations.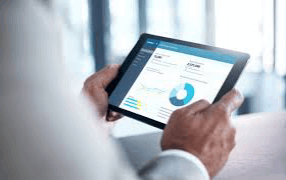 Unlimited Data Plans
Don't deal with phone companies and long-term contracts. We can provide you with a short-term, unlimited data plan with no strings attached.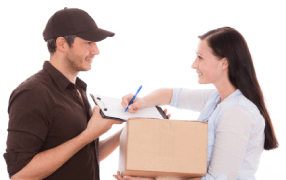 Delivery & Pickups
We can deliver and pickup anywhere in the U.S., and expedited delivery is possible. No matter how big the request, we provide quick delivery to get you what you need.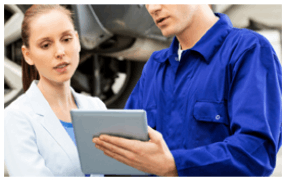 On-Site Technicians
No matter how many iPads you need we can provide an on-site technician who can get you set up and solve any problem you may run into.
How To Rent An iPad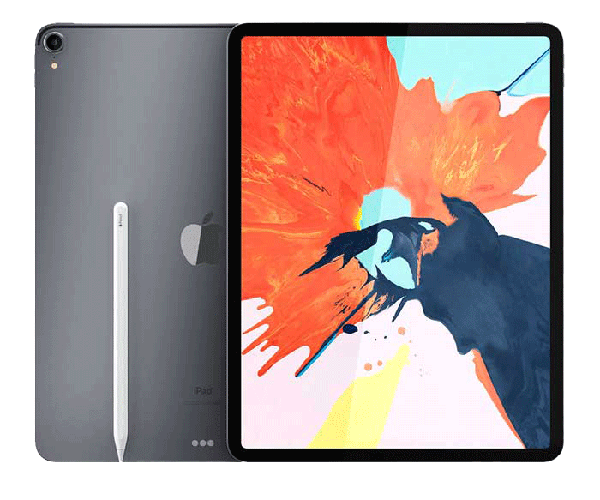 1. Learn About iPad Rental Costs
*Typical events are 1-3 days
---
2. Get A Quote
Request a quote and speak directly with one of our technology rental agents. They will talk you through the rental process, iPad selection and additional features like data and accessories, and provide you with a daily, weekly, or monthly quote specific to your event and rental quality. Renting iPads with Rentacomputer.com — it's that easy.
Reserve An iPad Rental Today
Accessories And Data
The Apple iPencil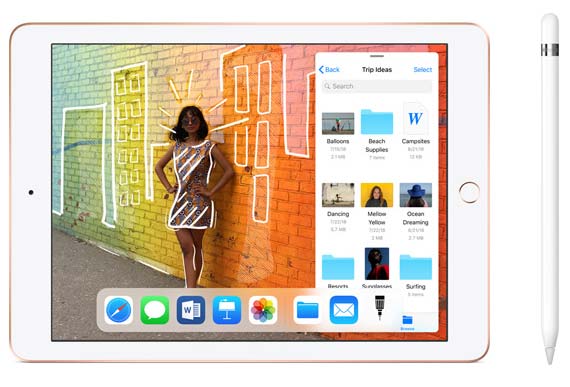 The iPencil from Apple brings an added dimension to any iPad Rental. Write, draw, take notes, or collaborate with ease, using the iPencil and iPad as a pencil and digital notebook. Different models and generations of iPads are compatible with different iPencils. Talk to a technology rental agent about an iPad rental with the iPencil today. Looking for an iPad rental with the options you need to make your next event a success? Let's chat and find out how we can make that happen.
iPad Square Stand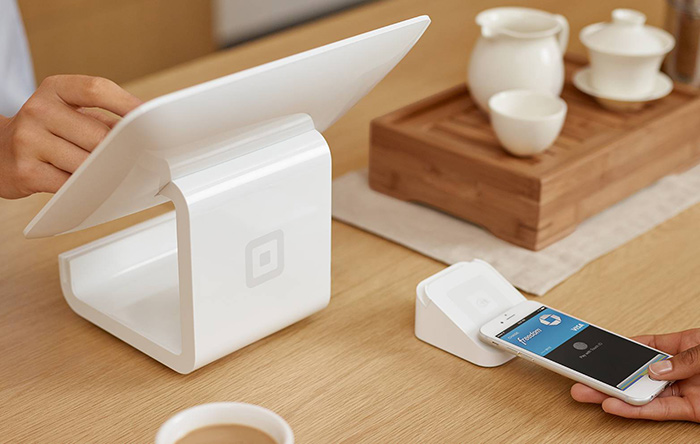 The iPad Square Stand rental is packed full of great features. It easily connects with cash drawers, receipt printers, and barcode scanners, all through USB. It securely locks your iPad into place, and the stand locks to your counter. It swivels for convenient signature writing and works with the free Square Point of Sale app. It even provides you with custom analytics, so you know what's selling and when. The Square Stand allows you to run and grow your business straight from your iPad! A perfect fit for the hospitality industry, including restaurants, hotels, and casinos! Inquire about an iPad stand rental today.
Charging Station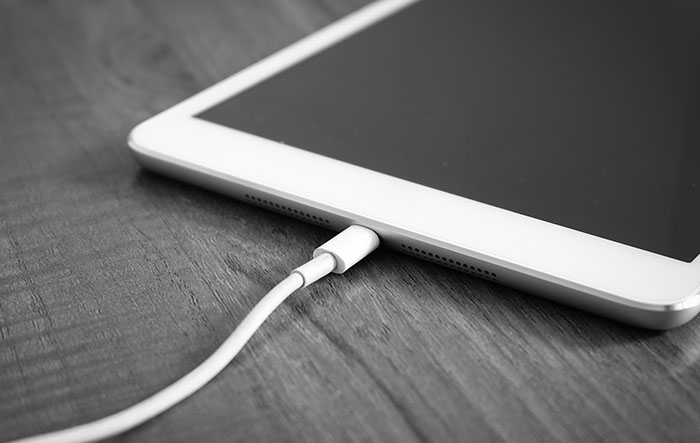 Renting an iPad charging station gives you the power to charge several iPad units simultaneously. A charging station rental is ideal for large events with many units and limited electrical outlets. A mobile device charging station rental can be combined with your bulk iPad rental. Speak with a technology rental agent today for more information.
Data Plans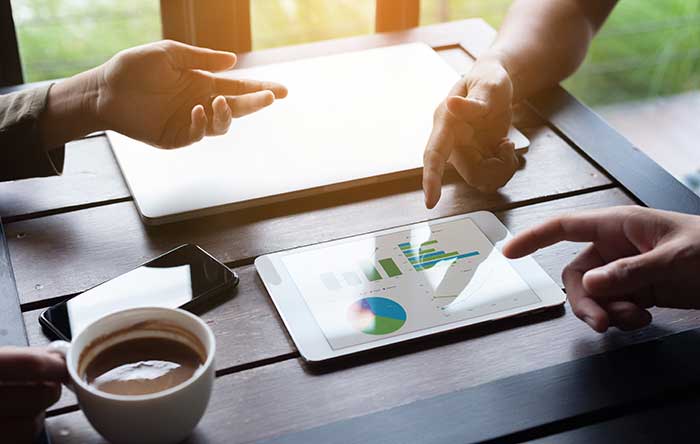 Having a data plan gives you access to the internet when you don't have access to WiFi during your event. With 4G data plans from Verizon and AT&T, your iPad rental will be able to access the internet from anywhere. Plans are $35 dollars for each iPad Rental with a data plan. At Rentacomputer.com we're not just here to save you time and money, we're here to make your event easy!
Common iPad Rental Uses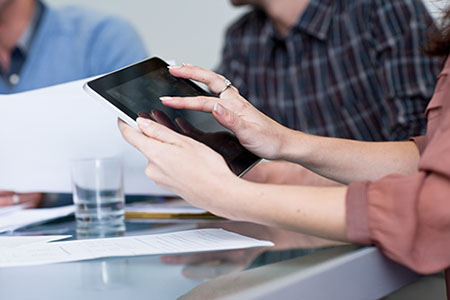 iPad Rentals are great for events like trade shows, corporate events, and product release events. They can also be used for many different tasks, including campaigning, marketing, presentations/demos, and mobile payment processing. Our iPads are also among many devices we have available for remote work. Talk to a technology rental agent today to find out more about how an iPad rental can benefit your project or event.
View all Tablet Rental Products
Corporate iPad Rental Case Study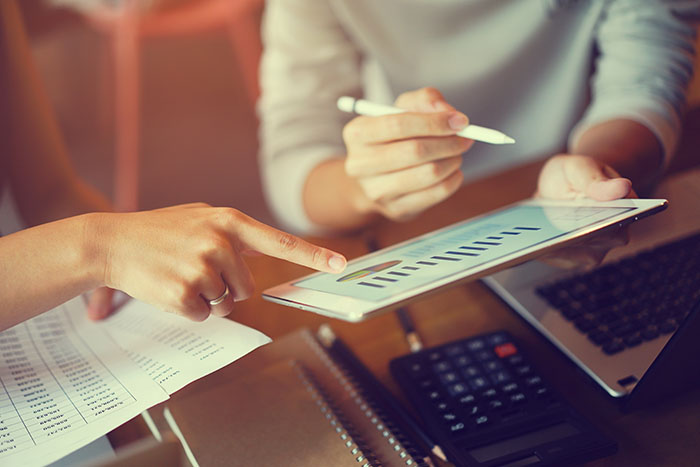 Last-minute client requests can be a real nightmare for an event planner. In this case study, an event coordinator for a large medical symposium was contacted by his client, who required an additional 150 iPad rentals for their event that was less than a week away. Rentacomputer.com provided a quick turnaround to help prevent disaster and ensure a successful event.
Check out the full case study
FAQs
Here are answers to some of the questions we field the most.
Can You Help Me Configure the iPad for My Needs?
Of course! Our team can pre-load the device with specific applications and business tools. We will also help you with security settings, internet protocols, and more for time savings and peace of mind. Please discuss your unique requirements with your rental specialist for more details.
How Much Does It Cost to Rent an iPad?
The exact rental amount varies between customers based on the device number, type, and lease length. The price will also differ if you add optional supporting services or accessories.
Rentacomputer.com provides upfront pricing based on your equipment and service needs. We also offer ways to save, including a frequent renter rewards program and several other discount opportunities.
Do You Offer iPad Rentals for Events Worldwide?
We do! Our agents work with customers throughout the U.S. and Canada. We also supply trade show rental equipment to companies in the U.K., Australia, and the EU. Businesses based in the U.S. can find their local solutions using the links below. Renters beyond the country's borders can browse our hubs in Canada or connect with an agent for rental help.
Nationwide iPad Rentals Available
Looking for state-of-the-art iPads for your project? Rentacomputer.com is constantly adding new model iPads to our rental inventory. For over 30 years, Rentacomputer.com has specialized in procuring technology for temporary business and event needs. Whether a client needs computers, audiovisual, event equipment, office equipment, or any other type of technology rental, our agents can obtain the equipment and coordinate all facets of on-site installation. Our agents also specialize in providing event production, staging, and support services for businesses and institutions worldwide. Rentacomputer.com has worked with clients in many industries and excels at delivering, setting up, and troubleshooting a wide variety of technologies. Check out our Google Reviews to see what our clients have to say about our proven track record of providing custom turn-key solutions for your event technology needs.
Find Your State Here
Find The Top Rental Venues Here