IPAD SQUARE STAND RENTALS
Square Stand, with its complementary Square Register app, turns the iPad into a complete point of sale (POS) system for your business. We offer easy and convenient Square Stand rentals at daily, weekly, and monthly increments. It's perfect for establishments and business on-the-go.
Request a iPad Square Stand Rental Quote
Rent an iPad Square Point of Sales Stand
Why Should You Rent an iPad Square Stand?
Try the iPad Square Stand, the cash register of tomorrow, with RentAComputer.com's easy rental process:
iPad Square Stands rent for an average of $55 per unit.
iPad Square Stand rentals are available daily, weekly, and monthly.
Additional iPad accessories available.
iPad Square Stand rentals are either hand delivered or shipped nationwide!
Reserve Now
The Latest in Mobile POS - The Square Stand Rental
iPad Square Stand Rentals
Apple's new iPad Square Stand is packed full of great features. It easily connects with cash drawers, receipt printers, and barcode scanners, all through USB. It securely locks your iPad into place and the stand locks onto your counter. It swivels for convenient signature writing and works with the free Square Point of Sale app. It even provides you with custom analytics, so you know what's selling and when. The Square Stand allows you to run and grow your business straight from your iPad!
Get a Rental Quote
Learn More about the Square Stand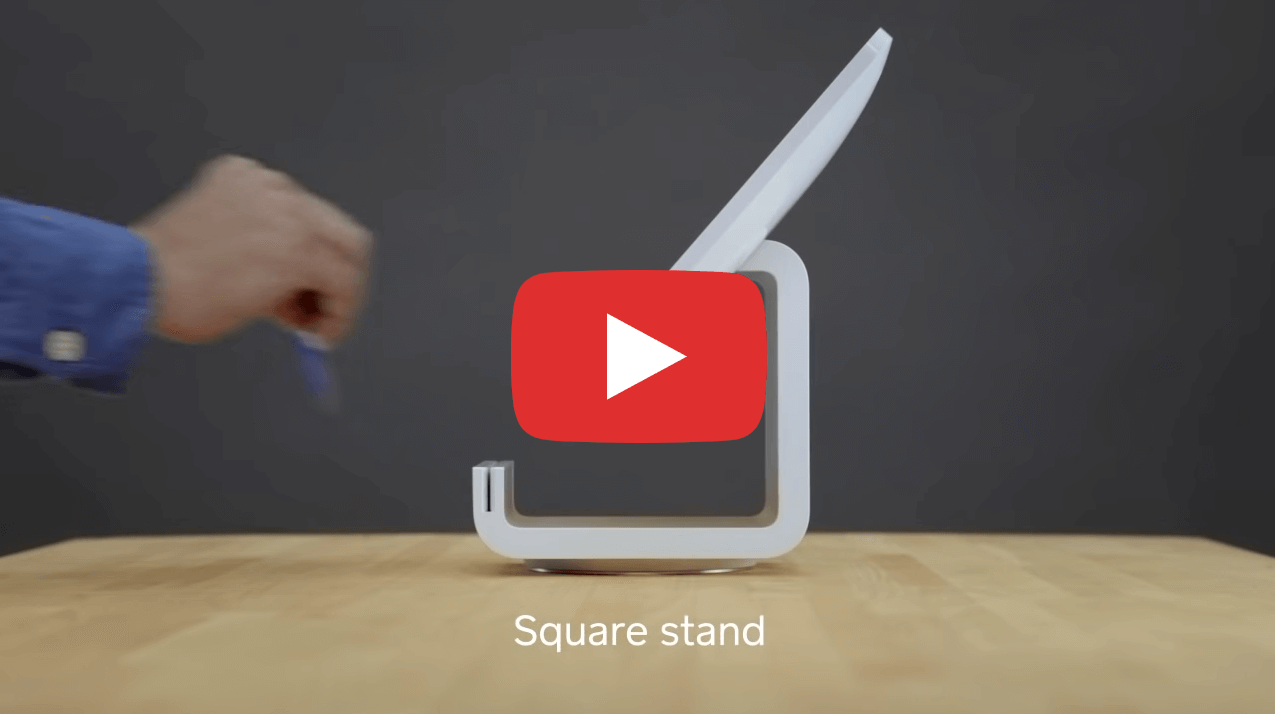 iPad Square Stand for Businesses
Square Stand has a customer-driven checkout and built-in card readers with guiding LED lights, so the customer can confirm their order and pay. A powerful iPad POS, a built-in card reader, and even smoother checkouts. With Square Stand's included USB hub and your iPad's built-in Bluetooth and Network compatibility, growing your setup is super easy. Add a receipt printer, bar code scanner, cash drawer, and more.