iPad Mini RENTALS
iPad Minis are small and fast and just as capable as the standard iPad. iPad Mini rentals are the perfect mobile technology to deploy in large quantities making them a perfect fit for conferences and large marketing or data collection projects. Our iPad Mini rental rates are affordable and competitive.
Request An iPad Mini Rental Quote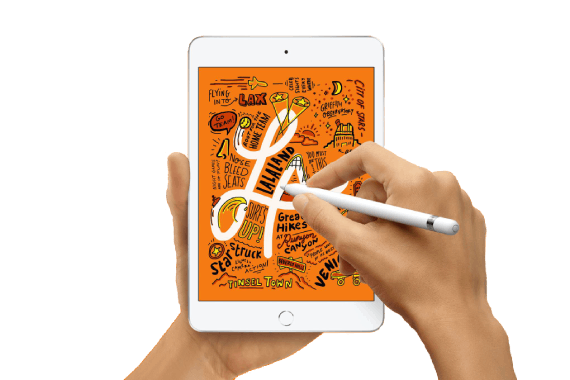 Compact. Portable. Pocketable.
Even more reasons to love the iPad Mini
The iPad Mini is beloved for it's size and capabilities. It's new features makes it a perfect iPad rental for conventions and events. The new A12 Bionic chip with Nueral Engine enables a remarkable level of power and intelligence. It's capable of running Adobe Photoshop CC*, filling out forms and signing documents. Or to capture creative ideas by drawing, paining, or sketching on the go.
Performance. Power. And Beyond.
It's not the size its the quality
At 0.66 pound, 6.1 mm thin and a 7.9" screen, this thin and lightweight device is perfect for on-the-go. its's easy to carry with you in one hand or take it out of a pocket. In it's compact design comes a high quality display. It packs over 3 million pixels into a 7.9" screen, offering True Tone to automatically adjusts to nearby lighting. Wherever you may be renting your iPad with, it'll be the perfect resolution.