Computer Rental - The Best Choice During A Business Growth Cycle
How a Computer Rental Can Help Save You Money In A Growth Cycle.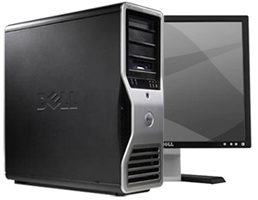 A Computer Rental can be a wise and obvious choice for hundreds of individual events and projects that small to large business across the country face every day.
But there is something even more obvious that makes a computer rental a wise choice and that is any business experiencing a growth cycle. During a period of growth companies must react quickly to the changing dynamics of their business in order realize the fullest potential of their growth cycle.
A recent survey published in Information Week shows that in 2008 twenty one percent of Small to Medium Businesses expect to experience a growth of better than 20%.
A computer rental during a business growth cycle can be invaluable by providing next day access to almost any computer technology a company would need. Common business computer rental needs include: Desktop computer rentals for new office staff. Laptop rentals for new mobile sales professionals or field engineers. Server rentals for increased processing power when new clients are added. Copier rentals to keep pace with an increased volume of printed marketing material or internal paperwork.
Computer rentals, as used in the above examples, can also help offset the risk a business faces when office infrastructure must expand during a growth cycle. As with all growth comes uncertainty and risk. Though it can be said "that without risk there is no reward", a computer rental acquired at a fraction of the cost of a purchase, can help bridge the gap and offset some risk during those times when the outcome of any project is still undecided. And unlike a purchase, the costs of the computer rental can easily be included in your proposal, and hopefully the invoice to the client.
If your business finds itself in this fortunate position of a growth cycle in the upcoming year we at Rentacomputer.com hope we can be of assistance. Our Tech-Travel Agents can supply a complete range of computer and technology rentals in over 1000 cities worldwide.
To learn more about a computer rental contact us today by requesting a quick quote or give us a call.