Technology Travel Agent© Information

A Technology Travel Agent© books nationwide and worldwide technology rentals the same way your travel agent books your airline and hotel reservations.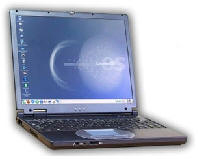 Technology Travel Agents schedule technology rentals and sales for Conventions, Trade Shows, Conferences and Computer Training! Rental periods for state-of-the-art technology are available for as little as a day, a week, a month, or even longer. Make sure to visit our
Staging and Event Rentals
page if you are interested in a rental for your next convention center.
Tech Travel Agents are taking reservations now for new rental equipment from Dell, IBM, Apple, HP, Sony, NEC, Toshiba, PDP, Samsung, Panasonic, Philips, Tatung, BenQ, Lavalier, LG Electronics, Hitachi, ViewSonic, Sharp, Lightware, Sampo, Proxima, and InFocus.
Got a disaster on your hands? Don't panic, call your Tech Travel Agent© immediately or visit our
Emergency Disaster Recovery Services
.
Emergency technology installation services are just an e-mail or phone call away. Equipment can often be delivered within hours of your phone call.

Tech Travel Agent© clientele include: event planners, corporate training program coordinators, pharmaceutical sales representatives, convention organizers, TV news networks, trade show service companies, conference planners, accounting, human resource, and finance departments, emergency-disaster management agencies, universities, consultants, other service companies and traveling executives.
Your Tech Travel Agent© is one point of contact for multiple computer and audio-visual projects! Coordinate many computer and audio visual installations in multiple cities simultaneously. It's easy!
Best of all, your Tech Travel Agent© will have a standard computer configuration installed on your rental computer. Your equipment will be pre-configured as directed by you or your IT staff. Company data, promotional material and training programs can be installed BEFORE your computer rental equipment or sales equipment is delivered.

Tech Travel Agents employ an army of computer engineers, technicians, audio visual technicians, equipment installers and technology event coordinators. Any project, no matter the size or scope, can be handled efficiently and cost effectively with the least amount of effort on your part.
Tech Travel Agents© schedule labor, parts, equipment, cabling, installation, and tear down of projects.
Fast, Great Documentation for Better Event Planning
A comprehensive, coordinated and well-documented procedure helps you know the overall plan before during and after any company event or project. One point of contact, one vendor, itemized invoices and summary reports are standard on all jobs.
Try a wireless computer rental, laptop rental, or a wireless projector rental. Going wireless is easy with a Tech Travel Agent© from Rentacomputer.com. Just tell us what you want to do wirelessly. We will provide everything you need without all the technical jargon. For more information visit our
wireless computer rentals
page.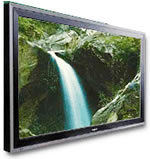 Impressive Convention and Trade Show booths are really impressive with multiple 42" Flat Plasma Display Screens. Try lugging one of those from your company office. Renting plasma flat screen displays from your Tech Travel Agent© is a much better idea. Visit our
Convention Rental page
for more ideas about convention trade show rentals.
End Conference Technology Frustration
Conferences go smoothly when you utilize the services of your Tech Travel Agent©. Complete installation of sound systems, computer rentals, large plasma flat screens, LCD projectors and other technology will be scheduled, managed and reported via e-mail by your Tech Travel Agent©.
Tech Travel Agents© allow you to focus on your event and not hardware problems. Let the numerous hardware issues be handled by expert Technology Travel Agents© at Rentacomputer.com. Event coordinators and computer trainers become computer technicians very quickly when you own your own equipment. With
rental computers and AV equipment
, you have your own personal technician to help you get your event up and running fast.
Your computer training software will be preinstalled when you send us a copy of your company training software, installation and testing procedures. And we can install Microsoft Office® for
computer software training
!

Temporary Employees need temporary technology. Tech Travel Agents© coordinate the installation, ongoing service and removal of computers, printers and other rental technology for any period of time specified. If you hire temporary employees, hire
temporary technology
too.
Next time you need a temporary technology rental call your Tech Travel Agent© Toll Free at 800-Rent-R-PC, 800-736-8772 or e-mail
TechTravelAgent@rentacomputer.com
©2005 Tech Travel Agent, Technology Travel Agent, Technology Travel Services by Rentacomputer.com