Equipment Rentals for the 2009 Presidential Inauguration
Presidential Inauguration Rentals For News and Government Agencies Inauguration Rentals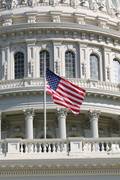 Congratulations to our new President Elect Barack Obama!
As outlined in the Twentieth Amendment the U.S. Presidential Inauguration is held at noon on January the 20th at the United States Capitol and is organized by the Joint Congressional Committee on Inaugural Ceremonies.
Being one of the oldest ceremonies in our nations history, the event is steeped in tradition from the oath of office that is administered by the Chief Justice of the United States, the inaugural address given by the new president, a 21-gun salute from the howitzers of the 3rd United States Infantry Regiment (The Old Guard), to the traditional parade down Pennsylvania Avenue.
As you can imagine, such a grand event requires a great deal of planning from agencies such as the Secret Service, Federal Law Enforcement, the Armed Services, The Capitol Police, The Metropolitan Police Department of the district of Columbia, and Joint Task Force-Armed Forces Inaugural Committee.
News agencies from all over the word will also have their schedules full for the U.S. Presidential Inaugural. News coverage on this scale take lots of planning and support from countless service and hardware providers to keep news crews productive for both the big event on January 20th and the days of celebration and events that follow.
If you find your organization in need of a Temporary Equipment Rental for the Presidential Inaugural, then you have come to the right place. Your Tech Travel Agent from Rentacomputer.com has been providing short term equipment and technology rentals for over 20 years nationwide. We have a wealth of experience in logistics support for major news agencies and campaign organizations whose staff and equipment needs drastically increase during the election season.
We specialize in technology rentals such as laptop computers, projectors, large screen plasma displays, video walls, and a full line of audio video equipment rentals used in large scale events. An example of a short term equipment rental that is very common for the Inauguration Ceremonies is a large screen plasma display. Large screen display rentals are often used for large gatherings at business, government offices and even churches to watch the inaugural ceremonies unfold live on a big screen with friends and colleagues..
Additionally, your Tech Travel Agent can provide an entire line of Staging and Event Rentals. From lights and rigging to pipe and drape your Tech Travel Agent is your one contact for all of your short term equipment needs.
Contact us today to take the worry out of your planning for the US Presidential Inaugural Ceremonies.
To learn more about how our Technology and Equipment Rentals for Campaigns and Elections can help your staff see the links below or contact a Tech Travel agent today at 800-736-8772
Campaign Rentals
Campaign Computer Rentals - Campaign Laptop Rentals
Campaign Audio Visual Rentals
Campaign Kiosk Rentals - Campaign Staging Rentals
Presidential Inauguration Rentals