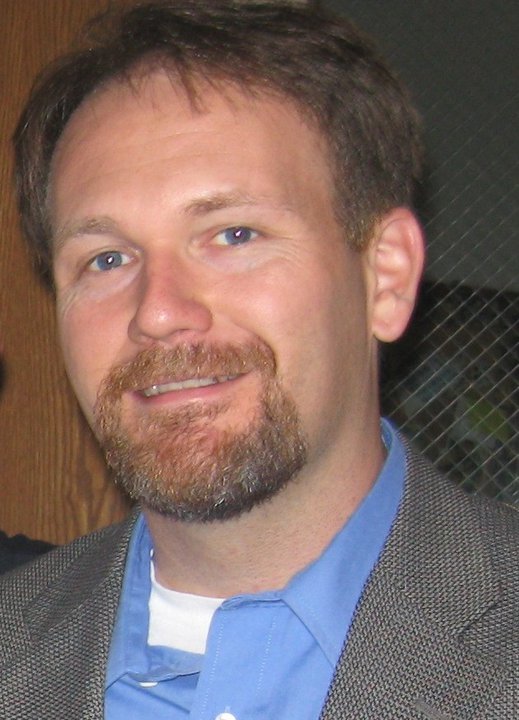 15 Year Industry Veteran, Randy Moore, Joins Rentacomputer.com Team
Rentacomputer.com is proud to announce that Randy Moore, an expert in the industry, has joined the staff of Tech Travel Agents at Rentacomputer.com
Randy graduated from Xavier University with a degree in Communications: Electronic Media and has extensive experience in the Audio Visual Technology industry. Being a former Manager of AV Services for several hotels, Randy is highly skilled in
event technology rentals
. He knows what it takes to manage several corporate trade shows, conferences and conventions and can relate to many of Rentacomputer's customer's event needs.
Highlights in Randy's career as Manager of AV Services at the Hyatt Regency Louisville, 1998, 2000-2003, include contract renewal between Visual Aids Electronics (VAE) and Hyatt Hotels 1998; Manager of the Year Nominee 1998 & 2000; sales, setup, and operation of professional audio visual equipment in support of thousands of events including Newt Gingrich luncheon, monthly American Association for the Blind Conferences, monthly Muhammad Ali Center Meetings, KFC and YUM! Brands motivational events, and General Electric Appliances meetings. In addition, Randy was chosen as one of the first 5 VAE managers selected to take part in the CTS (Certified Technology Specialist) program given by the ICIA 2002.
In 1999, Randy moved to Kansas City to take the position of Operations AV Manager for VAE at their Hyatt Regency and Westin Crown Center Hotel AV departments. He was responsible for the daily operations of both hotel AV departments, supervising a staff of 10 plus technicians as well as controlling the inventory for both hotels. This was a large scale operation as events at both hotels drew major corporations and trade shows. Randy's event highlights in Kansas City include setup and operation of stage lighting, multiple camera shoots and video recording, outboard audio reinforcement, large venue projection including setup of 20 foot projection screens and 10,000 lumen projectors.
"One of the most memorable events I supported was the 1999 Ford and Lincoln Auto Show KC where we unveiled the Ford Focus and the Lincoln Blackwood truck. This event included construction of a 14 foot paper screen that was projected on while a Ford Focus "Crashed" through the screen making its debut to the public. This event also included I-MAG, sound reinforcement, and special effect lighting."
Randy's last stop with VAE was as Manager of AV Services for their Hyatt Regency Denver office 2003-2004. Highlights in Denver included AV support for Vice President Dick Cheney. Randy ran audio for his private $5,000 a plate dinner, sitting literally 10 feet from him. Cheney's main function included presidential blue pipe & drape, sound reinforcement, and video projection.
In 2004, Randy headed in a new direction, accepting the position of Director of Operations for Temporary Technology, Inc. From 2004 to 2010, he managed many projects including warehouse reorganization, project budgeting, sourcing labor and equipment, fleet management, supervision of corporate office and three satellite offices, and thousands of corporate and pharmaceutical meetings. Randy researched and purchased over $400,000 in new rental inventory including Dell SFF desktops, Dell displays, HP laptops and printers, Panasonic plasmas, JBL and Peavy speakers, Mackie and Yamaha mixers, Folsom switchers, Panasonic and Eiki LCD projectors, AV Stumfl and Da-lite projection screens, D'San cue light systems, Kramer video distribution amplifiers, Shure wireless microphone systems, Shure desktop condenser microphones, Sennheiser dynamic microphones, Ashly and ART equalizers, Shure digital audio mixers, Marantz digital audio recorders, laser pointers, computer audio interfaces, cables and accessories, and flipcharts.
Randy has worked his way up through the ranks in the AV industry, being an Assistant Manager of Audio Visual Services, Operations Manager, Director of Operations, Account Manager, National Account Manager and now a Tech Travel Agent. Experience like that makes Randy an invaluable member of the Rentacomputer team and allows him to specialize in
audio visual rentals
like
projector rentals
,
plasma display rentals
,
sound system rentals
and
lighting rentals
. Rentacomputer's expanding customer base can be sure that Randy is well-equipped to assist our clients worldwide with any of their corporate or personal rental needs.
You can contact Randy Moore by email,
rentals@rentacomputer.com
, phone 800-736-8772, or fill out a
computer rental
quote request on our website.