Rentacomputer Expands Video Wall Rental Options with QLED and OLED Technology
Press Release
March 30, 2023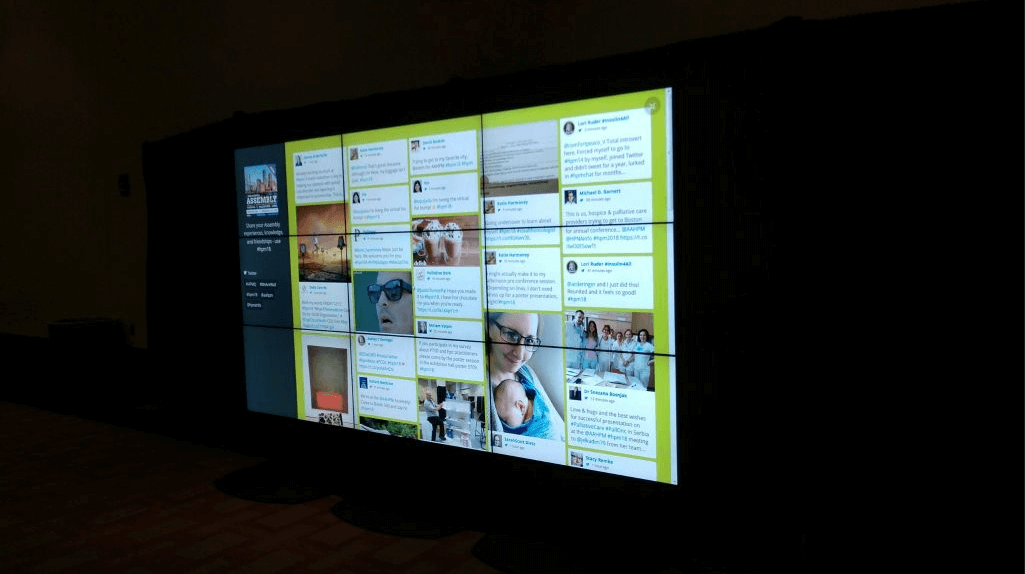 Rentacomputer.com, a premier technology rental provider, is proud to announce an expanded range of video wall rentals that now includes QLED and OLED technology. This new offering provides event planners, businesses, and marketers with cutting-edge display technology to elevate their events.

Video walls are a powerful tool for creating immersive visual experiences and displaying content, graphics, and video in large spaces. They are ideal for conferences, trade shows, product launches, and other events where visual impact is critical. With Rentacomputer.com's video wall rentals, customers can create a memorable event that engages attendees and leaves a lasting impression.

The new rental options include the latest QLED and OLED technology, providing customers with even more choices to fit their needs. QLED (Quantum Light Emitting Diode) is a display technology that uses quantum dots to enhance color and brightness, while OLED (Organic Light Emitting Diode) technology produces deeper blacks and higher contrast ratios than traditional LED displays. These advanced technologies ensure that video walls from Rentacomputer.com deliver stunning, high-quality visuals for any event.
Request a Video Wall Quote
Rentacomputer.com offers a range of video wall configurations to fit the needs of any event. Customers can choose from a variety of sizes, resolutions, and aspect ratios, depending on their requirements. The company also provides full-service setup and support to ensure that the video wall is installed and operated correctly.

"We are excited to expand our video wall rental options to include QLED and OLED technology," said John Beagle, CEO of Rentacomputer.com. "These advanced display technologies provide even more choices for our customers to create visually stunning events."

In addition to video walls, Rentacomputer.com offers a wide range of technology rentals, including computers, laptops, tablets, smartphones, AV equipment, and more. The company has been providing rental solutions to businesses and individuals for over 30 years and has a reputation for exceptional customer service.

For more information about video wall rentals from Rentacomputer.com, including QLED and OLED options, please visit the company's website at www.rentacomputer.com.