AirPrint Enabled Printers
Client Comments:
"When I first contacted a Tech Travel Agent, I needed a variety of technologies for my company's trade show booth at the Las Vegas Convention Center, and I needed it quick. From my one phone call, I got all of the technology I needed delivered and installed at my booth on time." - Steve Thompson
"Hi Tony, I just wanted to touch base to say how absolutely wonderful your guys were last week. What a pleasure to have worked with them. They totally rocked. They were there and helped anyone that needed it going above and beyond what was expected. I would love to have them work all our events. Thanks so much for your help throughout this as well. It sounds like it was really worthwhile for you as well which is great. We do have a couple of events next year so expect us to be in touch. Would recommend you guys to anyone and will do so." - Deborah from New York, NY
"Again you and your company were so very helpful with our copier rentals and we are greatly appreciative!" - Nan from Cleveland, Ohio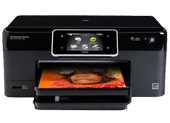 Why Rent an AirPrint Printer?
Rentacomputer.com, always on the cutting edge of the rental industry, is now offering AirPrint enabled printers for rent for wireless printing from the iPad and iPhone.
AirPrint printing is 100 percent wireless. iPad automatically locates and connects to AirPrint-enabled printers on your Wi-Fi network. So whether you're on the other side of the room or the other side of the house, you can print what you need, when you need it.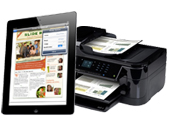 How It Works
If you can open it on your iPad, chances are you can print it with AirPrint. AirPrint works with Safari, Mail, Photos, iWork, PDFs in iBooks, and third-party apps with built-in printing. If you want to print a photo and your printer has a photo paper tray, AirPrint will automatically select photo paper. You can also line up multiple print jobs and manage the queue right in AirPrint.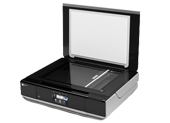 Popular AirPrint Printers
We offer a wide selection of printer rental accessories such as: Wireless Print Servers, Extra Toner, Paper, and even carts:
HP LaserJet P Series Printer
HP LaserJet Pro M Series Multifunction Printer
HP LaserJet Pro CM Series Color Multifunction Printer
AirPrint Printer & iPad Combo Rental
Our agents can procure both an iPad Rental, as well as an AirPrinter Rental in a single rental solution. If you need both a wireless method of printing and a mobile computer from which to print, then an AirPrint Printer & iPad Combo Rental combo is an ideal solution.

Need an AirPrint printer long-term?
If you need any number of printers for more than one year, consider our leasing options. We can lease anything from small output to large volume output printers, depending on your long-term need. Contact a Tech Travel Agent to get started on a leasing contract today.