Printer Rentals For Tax Season
Client Comments:
"Fantastic! Randy, thanks for your help and for being so easy to work with!" - Chris from Virginia
"From: "Kelly Gulich" Sent: Friday, June 30, 2017 11:59 AM To: "mlewis@rentacomputer.com" Subject: RE: Rentacomputer.com - Order #1773038 Hi Melissa: You are awesome! I really enjoy working with you. Thank you. Kelly Gulich Kelly R. Gulich Conference Manager Technology Student Association 1914 Association Drive Reston, VA 20191 703/860-9000 (o) 703/758-4852 (f) 888/860-9010 (toll free) kgulich@tsaweb.org www.tsaweb.org" - Kelly Gulich from VA
"Just wanted to thank you for a job very well done last week. The delivery process was extremely smooth, the laptops worked perfectly, and there were absolutely no problems. This makes my job much easier- so thank you!" - Patrick from Washington DC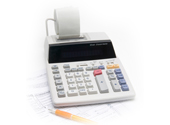 Why Get a Printer Rental For Tax Season?
Tax season can be an accounting nightmare. You can ease your business's tax season woes by calling your Tech Travel Agent to get a printer rental to augment your printing capacity during tax season. With a printer dedicated for your tax printing needs, you can keep your other technology free for doing business as usual, and then you can just return the rental when the season is over!
High Volume Printing
For most of our customers in the tax preparation industry, its important that their printer rental is capable of high volume printing. Not only does it need to be capable of printing large amounts, but it needs to be capable of printing quickly. Get a printer that can print up to 55 prints per minute. Printing speeds will vary depending on whether you rent a black & white printer rental or a color printer.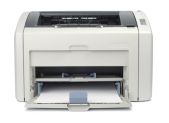 Flexibility
We offer a variety of printers to suit whatever office needs you may have. From Laserjet black & white to color, high-volume to low volume, multifunction units to dot matrix printers. Whatever your temporary office need, our agents can put together a solution for you. We also offer a wide selection of printer rental accessories such as: Wireless Print Servers, Extra Toner, Paper, and even carts.
The Most Common of Rentals During Tax Season:
Copier Rentals for Tax Season
Copiers are practically a necessity during tax season, since you always need to preserve copies of tax documents for legal purposes. Since tax season is by definition temporary, it makes sense to get a copier rental.
Fax Machine Rentals for Tax Season
During tax season, you often have to send a lot of information out to others. Having an extra fax machine makes this task so much easier, and you don't have to purchase superfluous technology.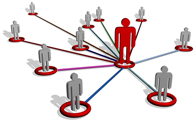 Network Rentals for Tax Season
Our agents can even rent entire networks, including computers, servers, and office equipment all networked together to prepare you for the upcoming tax season.
Multifarious Solutions
A single phone call to a Tech Travel Agent can be the catalyst for the solution to all of your company's office equipment or tax preparation needs. During those peak times, our agents can handle the all the issues associated with the logistics of acquiring the right technology for producing, duplicating, and delivering information. Printer, copier and fax machine rentals can be bundled into a single quote that meets all information processing needs.