Camera & Video Gear Rentals
Client Comments:
"Once again, we are very pleased with the service you provided us. Everything went perfectly. David; the tech that was sent out for the deployment and recovery did a fantastic job. He was very thorough and quick. We are looking forward to conducting future business with Rent-A-Computer. Keep an eye out for our correspondence." - Antonio T. from Pearl Harbor, HI
"Thanks Andy for everything you have done to quote the rental, get exactly what we discussed delivered on time, and for being available always throughout the process. If all the vendors I do business with were as good as you have been, wow!! Rent A Computer has really, truly worked for Southworth!" - Southworth Intl. Group, Inc. from Portland, ME
"Everything has worked out just like you said it would, our event has been great! Thanks for all your help in making sure we got the plasma TV and everything else we needed" - Elaine from Massachusetts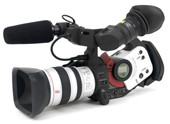 The Equipment You Need
When shooting a film or other video production, there really is no substitute for high quality professional grade cameras. No matter how good the quality is of the editing and post production software, the final product will only be as good as the source video. Of course, affordability is the main concern to any videographer and that's why a Video Gear and Camera Equipment Rental is a common sense approach to getting the equipment you need for your video production.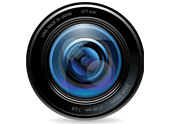 Monitoring Systems & More
We also offer Video Monitoring systems so you can see exactly what you are recording, as well as other various video equipment rentals such as: P2 Media Storage, video cables, camera battery belts, firewire converters, video mixers, projector screens, projectors, batteries, hard disc recorders, dvd recorders, and more.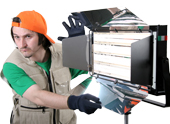 Lighting Systems
We can also provide solutions for lighting needs along with our camera rentals. The right type of lighting is one of the most important aspects to any type of video or film production. We carry all the latest in innovative hardware and Lighting Equipment Rentals for use in film production such as commercials, independent films, television productions, promotional ads, documentaries, or any other type of film or photography production. See our lighting rentals page for more information.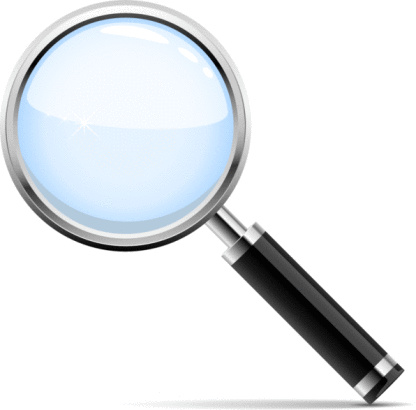 If you have a very large event and need to magnify images onto a large screen for all attendees to see, or if you want to document the event, then you need an IMAG System. An IMAG system is a network of video cameras, placed at various angles at the event, that can be cut in and out of one another, so that you can cross fade between angles to capture all the right moments.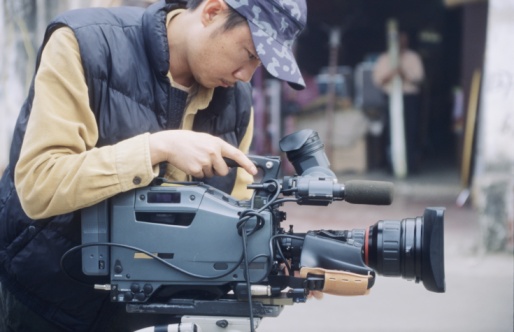 Independent filmmakers and beginning filmmakers often work on low budgets to develop their films and, of course, affordability is the main concern to any independent filmmaker. With HD being the new standard for films, indie filmmakers need these professional grade video cameras to make their films stand out.

Need Video Cameras long-term?
If you need video cameras for more than one year, consider our leasing options. We can lease anything from professional grade cameras to lighting systems for flexible one to five year terms. Contact a Tech Travel Agent to get started on a leasing contract today.