United States Server Rentals
Your Tech Travel Agent is your one source for all server rental solutions in the United States, including server peripheral rentals.
Over 10,000 Tech-Army Troops In Service
Rentacomputer.com employs the Tech-Army Organization to provide support for its customers all over the country. The Tech-Army has over 10,000 Troops available to service any Server rental need that may arise.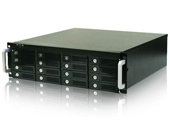 Rack-Mount Servers are easy to use and highly reliable. These are desirable traits in a server when your company needs a temporary server rental to offset the stress on servers and machines owned by your business in the United States.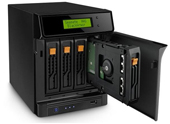 Server rentals are great for testing various types of storage solutions. Whether you need a short-term rental, or a long-term lease, our agents can get you the right kind of server for your storage needs in the United States.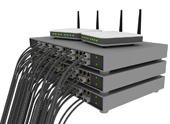 All server rentals need peripheral rentals. Server peripherals include routers, switches, cables, etc. A Tech Travel Agent can get all of these into a single solution along with your server rental.

A File Server rental is perfect for physically moving your data storage areas when moving offices; just store backups onto the rental for the duration of the move.
A database server allows you to house all database services on a concentric server, which provides a one-source access and retrieval of data from other programs or devices.
Mail servers essentially exemplify the role of a post office, only in the context of computing and electronics. They run programs and routines that are specifically designed for managing message sending and retrieval.

The need for a web server seems intuitive; since a web server is what allows a user to access content on the Internet, a Web Server Rental's value to your company is that it can provide you with the temporary access to the internet that you need.
If your server is temporarily out of commission for repairs or diagnostics, then you will need a temporary replacement so that you do not lose information or business.
An application server is essentially a software frame work, the sole purpose of which is to regulate the efficient execution of programs and routines. With an application server you can develop a more concentric model, which certainly has its advantages for business computing.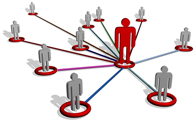 Our Tech Travel Agents can get you a complete network solution that fully connects your office and all of its devices. Network rentals include everything from computers, to servers and office equipment.
Servicing All States In The US:
Alabama
,
Alaska
,
Arizona
,
Arkansas
,
California
,
Colorado
,
Connecticut
,
Delaware
,
District Of Columbia
,
Florida
,
Georgia
,
Hawaii
,
Idaho
,
Illinois
,
Indiana
,
Iowa
,
Kansas
,
Kentucky
,
Louisiana
,
Maine
,
Maryland
,
Massachusetts
,
Michigan
,
Minnesota
,
Mississippi
,
Missouri
,
Montana
,
Nebraska
,
Nevada
,
New Hampshire
,
New Jersey
,
New Mexico
,
New York
,
North Carolina
,
North Dakota
,
Ohio
,
Oklahoma
,
Oregon
,
Pennsylvania
,
Rhode Island
,
South Carolina
,
South Dakota
,
Tennessee
,
Texas
,
Utah
,
Vermont
,
Virginia
,
Washington
,
West Virginia
,
Wisconsin
, and
Wyoming