Client Comments:
"We finished taping the first set of shows and once they air rating will determine if we do more. You are my first call when we need to rent computers. ~ Bill - Electronic Supervisor at CBS Television" - Bill from Los Angeles
"Thanks Andy for everything you have done to quote the rental, get exactly what we discussed delivered on time, and for being available always throughout the process. If all the vendors I do business with were as good as you have been, wow!! Rent A Computer has really, truly worked for Southworth!" - Southworth Intl. Group, Inc. from Portland, ME
"I will tell you that the shipping container, the condition of the Ipads and the professionalism in the whole process was very refreshing from past experience of other rental companies we have done business with." - Rob from Jacksonville, FL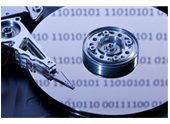 Why Rent A Database Server?
A database server allows you to house all database services on a dedicated server, which provides access and retrieval of data from other programs or machines. So if you need to temporarily augment your current storage capacity, or simply have a temporary need for storage, then contact a Tech Travel Agent for your database server rental.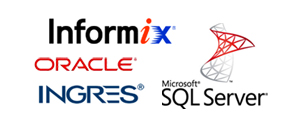 Available Database Servers
Some of the most common database servers are Oracle, DB2, Informix, Ingres, and SQL Server. Our agents can supply you with the right kind of server rental for your need.

Need a long-term Database Server solution?
If you need any kind of database server solution for more than one year, consider our leasing options. We can lease anything from rack-mount servers, to blade servers, to routers & switches for flexible one to five year terms. Contact a Tech Travel Agent to get started on a leasing contract today.