Client Comments:
"Ms. Mann was professional, courteous, and very flexible in meeting our changing requests for equipment and modifications in the contract as our planning progressed. She helped to turn a difficult situation into a much more manageable one and I appreciate her efforts." - Lynn R. from Hillsborough County, Florida
"Thanks Randy, Mike was AWESOME to work with! : ) Rosalie" - Rosalie from Beaverton, OR
"Thank you and your local staff for your assistance in making the Association for Accounting Administration's 2012 National Practice Management Conference a success. Our goal was to make our event look flawless in the sight of our attendees. Having your equipment on site allowed for us to reach this goal. Thank you again for your time and efforts in supporting our event" - Tracie H. from Dayton, OH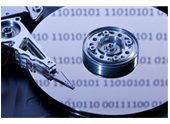 Why Rent A Database Server?
A database server allows you to house all database services on a dedicated server, which provides access and retrieval of data from other programs or machines. So if you need to temporarily augment your current storage capacity, or simply have a temporary need for storage, then contact a Tech Travel Agent for your database server rental.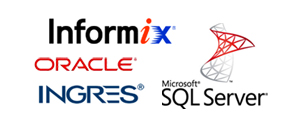 Available Database Servers
Some of the most common database servers are Oracle, DB2, Informix, Ingres, and SQL Server. Our agents can supply you with the right kind of server rental for your need.

Need a long-term Database Server solution?
If you need any kind of database server solution for more than one year, consider our leasing options. We can lease anything from rack-mount servers, to blade servers, to routers & switches for flexible one to five year terms. Contact a Tech Travel Agent to get started on a leasing contract today.