Client Comments:
"I wanted to thank you very much for everything. Your AV specialist just left. He hooked up our LCD Projector and our presentation went great! Excellent service!"" - Maria from New Jersey
"Thank you Randy for all your assistance with our MacBook rentals. Your flexibility with the shipping was very appreciated!" - Jay from Boston
"Thank you for your excellent partnership. You played a key role in helping us achieve our hiring numbers last year. Wishing you a successful 2016! ~ Andrew - Leadership Scientist - Seattle" - Andrew from Seattle, OR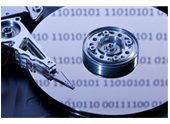 Why Rent A Database Server?
A database server allows you to house all database services on a dedicated server, which provides access and retrieval of data from other programs or machines. So if you need to temporarily augment your current storage capacity, or simply have a temporary need for storage, then contact a Tech Travel Agent for your database server rental.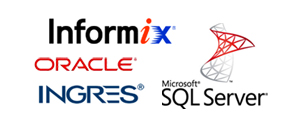 Available Database Servers
Some of the most common database servers are Oracle, DB2, Informix, Ingres, and SQL Server. Our agents can supply you with the right kind of server rental for your need.

Need a long-term Database Server solution?
If you need any kind of database server solution for more than one year, consider our leasing options. We can lease anything from rack-mount servers, to blade servers, to routers & switches for flexible one to five year terms. Contact a Tech Travel Agent to get started on a leasing contract today.