Client Comments:
"Yesterday was way too crazy with the seminar coming up next week. Thanks for your help. You are my hero!" - Peggy with Qqest from Utah
" Melissa Lewis 5/15/2017 9:27:45 AM THANK YOU! So much for pulling this off over the weekend J Means the world to us and gives us a much better feeling over the weekend. Please find the attached contract for the 15 iPads. Let me know if anything else is needed on our end. Will is going to be in the office tomorrow, and we'll both be in on Sunday should anything come up. I greatly appreciate you spending your Friday night to make this happen, thank you thank you! Drew Briar Director of Marketing Research Nichols Research 600 West Shaw Avenue, Suite 350, Fresno, CA 93704 Office 559.226.3100 | Direct 559.519.7492" - Drew Briar from Fresno, CA 93704
"When I first contacted a Tech Travel Agent, I needed a variety of technologies for my company's trade show booth at the Las Vegas Convention Center, and I needed it quick. From my one phone call, I got all of the technology I needed delivered and installed at my booth on time." - Steve Thompson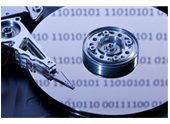 Why Rent A Database Server?
A database server allows you to house all database services on a dedicated server, which provides access and retrieval of data from other programs or machines. So if you need to temporarily augment your current storage capacity, or simply have a temporary need for storage, then contact a Tech Travel Agent for your database server rental.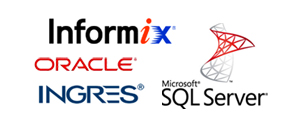 Available Database Servers
Some of the most common database servers are Oracle, DB2, Informix, Ingres, and SQL Server. Our agents can supply you with the right kind of server rental for your need.

Need a long-term Database Server solution?
If you need any kind of database server solution for more than one year, consider our leasing options. We can lease anything from rack-mount servers, to blade servers, to routers & switches for flexible one to five year terms. Contact a Tech Travel Agent to get started on a leasing contract today.