Client Comments:
"When I needed plasma displays and video wall rentals for my trade show booth at the Jacob Javits Center, I contacted a Tech Travel Agent and had it delivered right to my booth on time and installed the way I needed it. The service was impeccable." - Jacob from New York City
"On behalf of my team I just want to say we truly appreciate your patience, your understanding but more importantly all the help you've given us. We look forward to a continued working relationship." - Barbara S. from Fairfield, NJ
"We are very happy with your services and will use you guys again next year for our event!" - Philips Medical Center from Illinois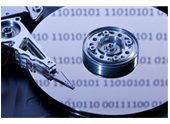 Why Rent A Database Server?
A database server allows you to house all database services on a dedicated server, which provides access and retrieval of data from other programs or machines. So if you need to temporarily augment your current storage capacity, or simply have a temporary need for storage, then contact a Tech Travel Agent for your database server rental.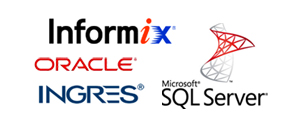 Available Database Servers
Some of the most common database servers are Oracle, DB2, Informix, Ingres, and SQL Server. Our agents can supply you with the right kind of server rental for your need.

Need a long-term Database Server solution?
If you need any kind of database server solution for more than one year, consider our leasing options. We can lease anything from rack-mount servers, to blade servers, to routers & switches for flexible one to five year terms. Contact a Tech Travel Agent to get started on a leasing contract today.