Application Server Rentals
Client Comments:
"I just wanted to drop in and say thanks again for all of your help with our AV at our NY event last week. I appreciate all of your time and prompt responses on our requests. The AV worked great, and the event went very well." - Tara H. from New York, NY
"Thank you Randy for your professionalism. Your technician was most helpful and efficient. It was a pleasure doing business with you." - Laura from Long Beach
"Thank you Randy, I really appreciate your help with our projector rental for our training session!" - Jennifer D. from San Diego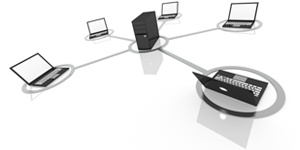 Why Rent an Application Server?
An application server is essentially a software frame work, the sole purpose of which is to regulate the efficient execution of programs and routines. With an application server you can develop a more concentric model, which certainly has its advantages for business computing. With a rental, you can test various concentric models prior to purchasing a server, or you can temporarily run your business apps on the rental while testing various solutions.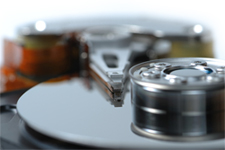 Virtues of an Application Server
Data & Code Integrity
Centralized Configuration
Security
Performance
Server Equipment Rentals for Virtualization Testing
If your company is considering various applications of virtualization and requires temporary technology with which to test possible virtualization solutions, server rentals are an ideal solution for temporary storage needs. For example, if your company is considering various ways to implement server consolidation, minimizing the amount of physical technology needed by linking multiple virtual servers to a single physical one, renting an extra server from Rentacomputer is an easy and cost efficient solution; since having an extra server for a short time would expedite the testing of consolidation solutions.

Need an Application Server long-term?
If you need any kind of application server solution for more than one year, consider our leasing options. We can lease anything from rack-mount servers, to blade servers, to routers & switches for flexible one to five year terms. Contact a Tech Travel Agent to get started on a leasing contract today.