Rack-Mount Server Rentals
Client Comments:
"Many thanks for your help with our presentation rentals. The laptop and projector were a great combination! We do a lot of renting around this time of year, so we will be in touch" - Isaac V. from Chicago
"I am writing you from one of the iPads we rented! They got here a day early. Fantastic setups, we're super impressed!" - ProductionCONN from Connecticut
"Thank you Randy. We really appreciate the world-class support that you have provided in getting 2 more laptops shipped to us overnight." - John from Austin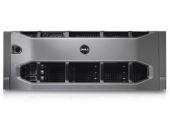 Why Rent A Rack-Mount Server?
All Rentacomputer.com rental servers offer great performance and high reliability, but rack mount servers have many advantages over traditional tower servers: Ease of access for mounting and servicing, increased air flow, increased utilization of vertical space, and or course lower power consumption than a conventional tower server.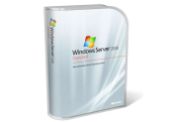 Windows Server 2008
Rentacomputer.com can, of course, custom load any server operating system you request on our rental servers including the newest addition to the Microsoft server family, Server 2008. New and improved product features like Hyper-V virtualization and Remote Desktop Services and Internet Information Server 7 are just a few features Windows Server 2008 has to boost productivity and ease the cost and burden of server administration.

How Many Cores Does My Server Need?
Most servers today come with multiple processors and each processor has multiple cores. How many cores your server needs will depend on what type of services you are going to be implementing with your server. A file server or a print server can get by with a lower amount of cores than a transactional database server or a remote desktop server. Contact a Technology Travel Agent to assist you with a rental quote tailored specifically to your server needs.

Need a rack-mount server long-term?
If you need any kind of rack-mount server for more than one year, consider our leasing options. We can lease anything from rack-mount servers, to blade servers, to routers & switches for flexible one to five year terms. Contact a Tech Travel Agent to get started on a leasing contract today.