Rent A Network
Client Comments:
"The event was a great success. Our technician did an incredible job at our booth; frankly, I have never received such stellar customer service as I did from him. At the start of set-up, he made sure we had everything we needed for our event to run smoothly. He made me stress much less about the technology portion of my booth, which is typically one of the most stressful parts of the event." - Kali G. from Atlanta, GA
"Your two technicians were there at the convention center all day and they did an excellent job, by checking back on the equipment throughout the day to make sure that everything was working properly. They presented your company in a very positive light. Thank you for your assistance with this and with helping to make our conference a success this year." - George from Missouri
"Darcy, I want to express my heartfelt thanks to you for all your help and hard work. This project was very well organized and the overall process was presented in a clear and easily digestible manner. You were very responsive and patient with my many request and questions and followed up diligently throughout the entire process. On behalf of our diagnostic team, we're grateful you helped us push through the obstacles with a can-do attitude and get the all the iPads delivered a head of time and as requested. This shows a high level of professionalism and efficiency. I hope we get to work again in the future." - Jack G. from Spring House, PA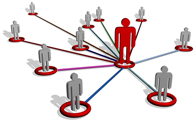 Rent a Network Solution
Our agents can supply you with a complete network rental that consists of everything from computers to servers and server peripherals, fully connecting your office team to the internet and each other. We can also include in that rental package other office equipment rentals such as printers, copiers and fax machines that you can connect to your network solution. Your Tech Travel Agent can be your single point of contact for turning a mere space into a complete working office.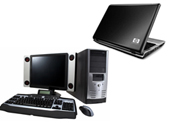 Virtually any kind of laptop or desktop can be offered in our network solution, and can be connected with your other devices in the network. For a listing of the brands we offer, see our
laptop
and
desktop
pages.
Rent a Complete Network
With just a single phone call you can get a complete network rental that can totally network your office. Our network solutions consist of everything from computers and servers, to office equipment. So call your Tech Travel Agent today and rent a network.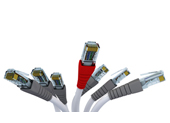 No network is complete without servers and server peripherals, and our agents can supply you with them. Our technicians can also tune your server rental to meet your specific server needs, whether you need an application server, file server, mail server etc. Even all of the peripherals such as cables, switches and hubs can be delivered in this complete network solution. Don't hesitate to contact your Tech Travel Agent if you need to get your office network back up and running quickly and efficiently!
Multifarious Solutions
A single phone call to a Tech Travel Agent can be the catalyst for the solution to all of your company's office equipment needs. During those peak times, our agents can handle the headache that goes along with the logistics of pulling together the right technology for producing, duplicating, and delivering information. Printer, copier and fax machine rentals can be bundled into a single quote that meets all information processing needs.
Rent a Complete Network for Disaster Recovery
When disaster strikes your office and compromises your much needed technology, recovery can be made easy if you call a Tech Travel Agent. Our Agents will pull together a solution that tends to all of your technological needs while recovering from a disaster, which includes delivery and installation. So ease the pains of recovery with the help of our Tech Travel Agents today!

Need office equipment for more than one year?
If you need office equipment for more than one year, consider our leasing options. We can lease anything form printers to fax machines for flexible one to five year terms. Contact a Tech Travel Agent to get started on a leasing contract today.