Press Release 04-12-2009
Pharmaceutical Meeting Management Forum Rentals
Baltimore Convention Center - Baltimore, Maryland - March 29th 2009 through March 31st 2009
The 2009 Pharmaceutical Meeting Management Forum will be held in Baltimore at the Baltimore Convention Center and will be running from March 29 - March 31 of 2009. The pharmaceutical market is expected to more than double in value to $1.3 trillion by the year 2020 but many analyst say that the current pharmaceutical business model must change in order to support this growth and expansion. In order to position themselves for a bright future companies from around the world will be attending the Fifth Annual Pharmaceutical Meeting Management Forum. The 2009 Pharmaceutical Meeting Management Forum aims to address issues of new pharmaceutical research and manufacturing, interactions with healthcare professionals, how to manage during the economic downturn, and even state, federal, and international regulations pertaining to pharma.
The 2009 Forum will also include more networking opportunities than previous years and will include executive think tanks, speeches from industry leaders, and roundtables on corporate responsibility and custom topics of the attendees choosing.
Who will be attending: Executive and Senior level directors in the fields of biotech, pharmaceutical, and medical industries with responsibilities in Planning, Operations, Services, Conferences and Events, CME, Speaker Relations, and Marketing. If you are an exhibitor planning to attend the Pharmaceutical Meeting Management Forum and are in need of any type of Conventions, Conference, or Audio Visual Rental than look no further.
Sit back and relax and let a Tech Travel Agent from Rentacomputer.com handle your needs at your next Las Vegas Convention Center event.

Contact your Tech Travel Agent at 1-800-736-8772 or follow the links below for a quick rental quote!

*For more information on technology rentals in Baltimore visit our Baltimore Computer / Audio Visual / And Office Equipment Rental Page!

Pharmaceutical Meeting Management Forum Projector/LCD/Plasma Rental Quote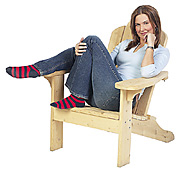 Pharmaceutical Meeting Management Forum Desktop PC Rental Quote Request
Pharmaceutical Meeting Management Forum Laptop Rental Quote Request
Pharmaceutical Meeting Management Forum File Server Rental Quote Request


Baltimore Convention Center
1 W Pratt St
Baltimore, MD 21201