Memphis Cook Convention Center Technology Rentals
Memphis, Tennessee
Cannon Center, 255 N Main St, Memphis, TN 38103
Memphis Cook Convention Center Rentals & Services
The Memphis Cook Convention Center offers one of the best meeting solutions in all of Tennessee and is one of the largest convention centers in the state. With over 300,000 square feet of total meeting space and an extra 31 meeting rooms and the 2,100 seat Cannon Center, home to the Memphis Symphony Orchestra, the Memphis Cook Convention Center is big enough to accompany even the largest meetings and conferences.
If you are planning a trip to the Memphis Cook Convention Center, or any destination in Tennessee, relax and let your Tech Travel Agent book your next computer or audio visual rental needs.
Event technology rentals for the Memphis Convention Center
have become very popular due to the enormous cost that goes into setting up a great trade show booth at a Conference Center. We can help you out by giving you the complete package of on-site delivery and installation of top of the line equipment for your trade show booth. We offer a wide selection of equipment for a trade show booth from a plasma displays, laptops, sound systems, to staging equipment, pipe & drape, and plasma wall mounts.
*Rentacomputer.com is not affiliated with or in any way authorized by the Memphis Cook Convention Center. Rentacomputer.com is an independent nationwide technology rental provider and this page in no way implies exclusivity of our services at the Memphis Cook Convention Center.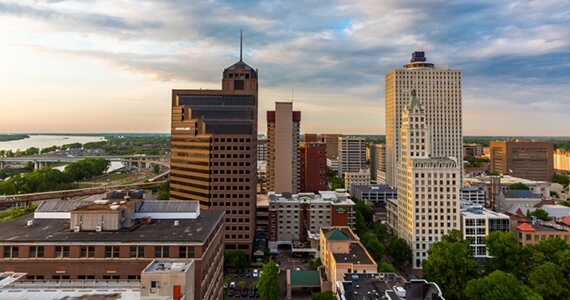 Memphis Cook Convention Center Equipment Rental Products