Henry B. Gonzalez Convention Center Technology Rentals
San Antonio, Texas
900 E Market St, San Antonio, TX 78205
Henry B. Gonzalez Convention Center Rentals & Services
Historic downtown San Antonio is an ideal and peaceful setting for the beautiful 1.3 million square foot Henry B. Gonzalez Convention Center. Hosting 59 meeting rooms, 3 ballrooms, 4 exhibit halls, and even it's own 2500 seat Performing Arts Theatre, the Henry B. Gonzalez Convention Center is the heart of the San Antonio trade show and event industry. Tech Travel Agents truly enjoy assisting their clients with PC and AV Rental equipment at such a picturesque and modern facility.
Perhaps in part due to it's central location or perhaps in part to the charm of it's downtown, San Antonio has been chosen by the International Technology Rental Association for their annual meeting in 2008 that Rentacomputer.com will be attending.
While attending the Gonzalez Center you should consider renting your technology equipment instead of buying new or bringing your own. Bringing your own equipment means you run the risk of your equipment breaking. If you choose to get your
San Antonio rental equipment
through Rentacomputer.com, not only will we take full responsibility of the equipment, but we will handle delivery and set-up, making your job much easier at your trade show booth. Also a great benefit of renting is that next year your equipment is already out of date and used, but if you go with Rentacomputer.com, every year you will have top of the line brand new equipment at a fraction of the cost of new.
*Rentacomputer.com is not affiliated with or in any way authorized by the Henry B. Gonzalez Convention Center. Rentacomputer.com is an independent nationwide technology rental provider and this page in no way implies exclusivity of our services at the Henry B. Gonzalez Convention Center.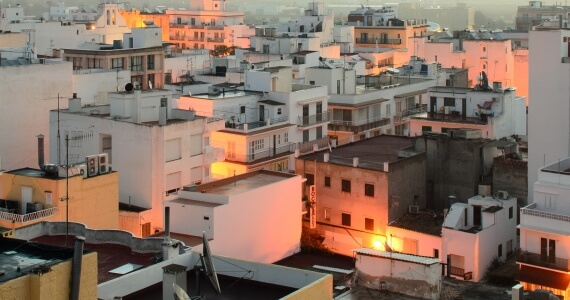 Henry B. Gonzalez Convention Center Equipment Rental Products
Other Texas Convention Centers
San Antonio Event Center
8111 Meadow Leaf Dr.,
San Antonio, TX 78227


Leon Valley Community and Conference Center
6427 Evers Rd.,
San Antonio, TX 78238


Alamodome
100 Montana St.,
San Antonio, TX 78203