Hotel Contessa Technology Rentals
San Antonio, Texas
306 W. Market St. San Antonio, Tx 78205
"Rentacomputer.com delivers right to your trade show booth or event anywhere in San Antonio"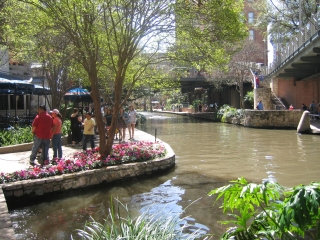 Hotel Contessa
The Hotel Contessa, located on the Riverwalk in beautiful downtown San Antonio, is a reflection of one of the states most popular destinations. The hotels twelve story Mediterranean design is a elegant addition to the Riverwalk that captures both the historic and cultural essence of San Antonio.
With over 10,000 feet of meeting space the Hotel Contessa is perfect for small to medium sized events such as executive business meetings, corporate retreats, or even the 2008 International Technology Rental Associations annual meeting.
Being within walking distance of the Henry B. Gonzalez Convention Center the Hotel Contessa is an excellent choice for executives who plan to attend any of the numerous national events held each year in San Antonio.
Why choose to rent your equipment for your next convention
While attending Hotel Contessa you should consider renting your technology equipment instead of buying new or bringing your own. Bringing your own equipment means you run the risk of your equipment breaking. If you choose to rent your equipment through rentacomputer not only will we take full responsibility of the equipment, but we will handle delivery and set-up, making your job much easier at your trade show booth. Also a great benefit of renting is that next year your equipment is already out of date and used, but if you go with rentacomputer every year you will have top of the line brand new equipment at a fraction of the cost of new.
So if you are planning a trip to San Antonio relax and let your Technology Travel Agent book your next computer or audio visual rental need for your Henry B. Gonzalez show.
George R. Brown Convention Center - Houston, Texas

Located in Houston Texas, the nation's third largest city, the George R. Brown Convention Center boasts 1,800,000 square feet and four exhibit halls placing the George R. Brown facility within the top 10 largest convention centers in the country.
Henry B. Gonzalez Convention Center - San Antonio, Texas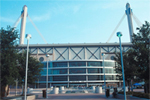 Historic downtown San Antonio is an ideal and peaceful setting for the beautiful 1.3 million square foot Henry B. Gonzalez Convention Center. Hosting 59 meeting rooms, 3 ballrooms, 4 exhibit halls and even its own 2500 seat Performing Arts Theater, the Henry B. Gonzalez Convention Center is the heart of the San Antonio trade show and event industry.
Dallas Convention Center - Dallas, Texas
The Dallas Convention Center is the crown jewel of downtown Dallas. Boasting over 1,000,000 square feet, a main feature of the center is the 203,000 square foot column-free exhibit hall, the largest of its kind in the entire United States. Additionally, the center has a nearly 10,000-seat theater and nearly 100 meeting rooms.
*Rentacomputer.com is not affiliated with or in any way authorized by the Hotel Contessa Rentacomputer.com is an independent nationwide technology rental provider and this page in no way implies exclusivity of service to The Hotel Contessa.