ASK Proxima Projector Rentals
Client Comments:
"Thank you Randy, I really appreciate your help with our projector rental for our training session!" - Jennifer D. from San Diego
"Days before I was going to make an important sales pitch, the bulb in my projector blew out. I needed a projector fast so I could make my video presentation, so I contacted Rentacomputer.com, and they delivered a projector where I needed it." - Dwight K. from Philadelphia, PA
"Many thanks for your help with our presentation rentals. The laptop and projector were a great combination! We do a lot of renting around this time of year, so we will be in touch" - Isaac V. from Chicago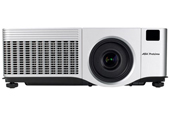 Why Rent a ASK Proxima Projector?
ASK Proxima offers a wide range of projectors types, from large-venue projectors to portables, so whatever your presentation needs are, our agents can get you the right ASK Proxima projector. Meeting room style projectors typically weigh around 6 lbs. and have around 2500 lumens, and their portable projectors can weigh as little as 2 lbs. with around 2500 max lumens.
ASK Proxima Meeting Room Projectors
ASK Proxima makes many projectors that are well-suited for meeting room settings, and they range in quality and lumens. Most meeting room projectors have advanced connectivity choices, allowing multiple video and audio inputs, allowing easy toggling between presenters.
ASK Proxima Portable Projector
One of ASK Proxima's most state of the art portable projectors is the M1, which weighs just 1.98 lbs., fitting right into a brief case or carry-on bag. Their are also a range of other portables that vary in size as well as lumens, and features offered. So contact your Tech Travel Agent to get the right ASK Proxima Portable Projector Rental for your need.
Need a ASK Proxima projector long-term?
If you need any number of ASK Proxima projectors for more than one year, consider our leasing options. We can lease any kind of ASK Proxima projector for flexible one to five year terms. Contact a Tech Travel Agent to get started on a leasing contract today.