Eiki Projector Rentals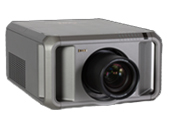 Why Rent An Eiki Projector?
Eiki is a Japan-based company that recognized its talent for engineering 16mm film projectors, and set for its self the goal of producing the best classroom projector. Eiki can also claim responsibility for many innovative breakthroughs in the technology. Needless to say, your projector rental is in good shape if you choose to go with Eiki, an industry leader in projector technology.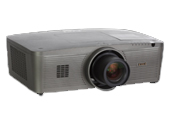 Eiki Attached Lens Projectors
Eiki divides its projectors into various classes and subclasses, depending on the size and context of your event. The two major categories are
Attached Lens Projectors
and
Optional Lens Projectors
. In the Attached Lens category are Eiki's more entry-level projectors, that have more of a prosaic and constant use. These include Eiki's most entry level projectors, projectors that are designed for the classroom, meeting rooms, and even wide screen viewing.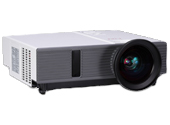 Eiki Optional Lens Projectors
Eiki's Optional Lens category is comprised of those projectors that are designed for much larger settings. These include projectors made for conferences, boardrooms, and theaters. Also in this category are high definition projectors, including full HD machines. So contact your Tech Travel Agent to determine which Eiki projector is right for you.