Tablet PC Rentals
Client Comments:
"Thank you Randy for all your assistance with our MacBook rentals. Your flexibility with the shipping was very appreciated!" - Jay from Boston
"Thank you Randy. We really appreciate the world-class support that you have provided in getting 2 more laptops shipped to us overnight." - John from Austin
"On behalf of my team I just want to say we truly appreciate your patience, your understanding but more importantly all the help you've given us. We look forward to a continued working relationship." - Barbara S. from Fairfield, NJ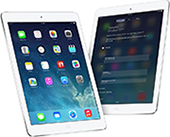 Why Get A Tablet PC Rental?
Tablet PC rentals are known for their high degree of mobility, since they are typically thin and light weight, making them ideal for travel. With a Tablet PC Rental you can keep track of the information you need, as well as stay connected to the web. When considering a Tablet PC Rental you should also consider renting a tablet that is 3G capable.
Rugged Tablet Rentals
are also available for demanding environments.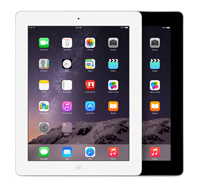 Apple iPad Rentals
We offer all iPad models, including the iPad 2, the third generation iPad, the new
iPad Mini
and
iPad Air
. The Apple iPad is one of the most popular and recognizable tablets in the industry. Generally used for transient situations, the iPad is great for documents, music, video, and internet browsing. They are also great for other applications such as trade show booth kiosks and survey tasks. Combined with 3G service, your iPad rental can connect wirelessly to the internet.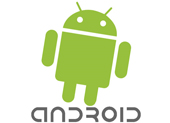 Android Tablet Rentals
There are a variety of Android tablets available in the industry, most notably are the Samsung Galaxy Tab and the Motorola Xoom Tablet. Android tablets are very similar to Apple's popular iPad, they are extremely portable and are capable of doing most computing tasks. The only noticeable differences between an Android device and an iOS (Apple) device, are the interfaces, the usability and of course different app stores.

Tablet PC Rentals For Survey Administration
If you need to collect data on any subject, then tablet PCs are a great tool to utilize. Your survey administrators can gather and organize data while on the go, since tablets are thin and lightweight. Contact your Tech Travel Agent to start surveying with your tablet PC rental!

Smartphones are a great tool for communication and travel. Smartphones are another alternative to tablets, two-way radios and push to talk phones. Smartphones have cellular access, internet connectivity and you can download useful apps.
Need a tablet PC long-term?
If you need any number of computers for more than one year, and want to avoid purchasing, consider our leasing options. We can lease anything from desktops or laptops, to tablet PCs for flexible one to five year terms. Contact a Tech Travel Agent to get started on a leasing contract today.