Wi-Fi© Laptop Rentals Made Easy with a Tech Travel Agent from Rentacomputer.com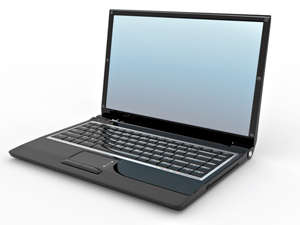 There is an easier way to rent Intel Centrino laptop computers with integrated high speed WiFi© 802.11g. Hire a Tech Travel Agent© from Rentacomputer.com.

Technology Travel Agents© book nationwide and worldwide Wi-Fi© laptop rentals the same way your travel agent books your airline and hotel reservations. Technology Travel Agents© schedule all types of technology rentals for conventions, trade shows, conferences, computer training, inventory or other corporate projects!
Rent a single laptop or hundreds of laptops for a day, a week, a month, or any period of time.
Best of all, your Tech Travel Agent© can have your company software and data installed on all the rental laptop computers you order. Your equipment will be pre-configured as directed by you or your IT staff. Yes, company data, promotional material and training programs can be installed BEFORE your laptop computers are delivered. Tech Travel Agents employ an army of computer engineers, technicians, audio visual technicians, equipment installers and technology event coordinators. Any project, no matter the size, scope or location, can be handled efficiently and cost effectively with the least amount of effort on your part.
A comprehensive, coordinated and well-documented procedure helps you know the overall plan before during and after any company event or project. One point of contact, one vendor, itemized invoices and summary reports are standard on all jobs. Rentacomputer.com Tech Travel Agents© recommend
laptop computers
based on Intel Centrino for greater processing power, wireless internet, and optimized battery life. Tablet PCs are also available for rent. Click here to contact a
Tech Travel Agent
© or call toll free 800-736-8772 or email:
TechTravelAgent@Rentacomputer.com
for your next company project. More info regarding WiFi: Wi-Fi enables workers to wirelessly remain in touch with work via email, company extranets, remote clients, VPNs and the web. WiFi zones are increasingly being offered in eateries, hotels, airports and shopping malls - well beyond the walls of the traditional workplace. This enables worker to be productive outside the traditional office location. By 2006, research firm Gartner expects 99 million WiFi users and 89,000 public WiFi access points around the world. Starbucks has already WiFi'd 2000 coffee shops in the US and by the end of the year 300 McDonald's restaurants plan to offer an hour of free high-speed wireless access to anyone who buys a combination meal.