Boston Convention Exhibition Center
Boston, Massachusetts
415 Summer St, Boston, MA 02210
Boston Convention Exhibition Center Rentals & Services
The Boston Convention and Exhibition Center (BCEC) is the largest convention center in the Northeast United States, measuring over 516,000 square feet of contigious exhibition space. The convention center is also located near the Boston waterfront and near the Logan International Airport making it a very popular destination.
The Boston Convention Center and Exhibition is very well known for its state of the art facilities, great flexibility in hosting conferences and exhibitions, and state of the art services. Being one of the largest northeaster convention centers has made it an extremely popular destination for our customer convention planners and equipment installers.
If you are interested in a
computer, laptop, iPad, tablet, monitor, or projector rental anywhere in Boston
, contact one of our tech specialists today!
Rentacomputer.com is not affiliated with or in any way authorized by the Boston Convention Exhibition Center. Rentacomputer.com is an independent nationwide technology rental provider and this page in no way implies exclusivity of service to the Boston Convention Exhibition Center.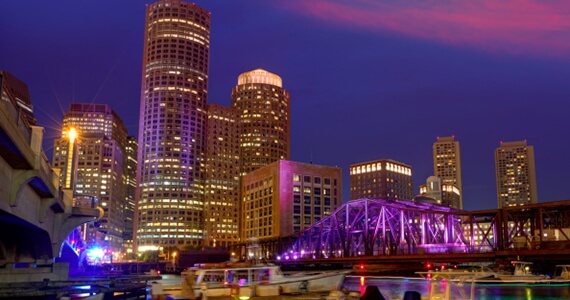 Boston Convention & Exhibition Center Equipment Rental Products
Other Massachusetts Convention Centers
John B. Hynes Verterans Memorial Convention Center
900 Boylston St,
Boston, MA 02115

Seaport World Trade Center
1 Seaport Ln,
Boston, MA 02210


Joseph B Martin Conference Center
77 Avenue Louis Pasteur,
Boston, MA 02115

Back Bay Events Center
180 Berkeley St,
Boston, MA 02116

Exchange Conference Center
212 Northern Ave,
Boston, MA 02210