I-X Center Technology Rentals
Cleveland, Ohio
1 I-X Center Dr, Cleveland, OH 44135
I-X Center Rentals & Services
The International Exposition Center, also known as the I-X center, is a 800,000-square-foot exhibition hall located in Cleveland, Ohio. The I-X Center contains over 1 million square feet of space making the I-X Center one of the largest convention and exhibition centers in the country. The I-X Center is adjacent to Cleveland Hopkins International Airport making it an easily accessible and a very popular venue. The I-X Center on average sees over 2 million visitors a year and averages around 200 convention and trade show events yearly.
Just recently the I-X Center expanded and improved its venue by adding a 185,000 square feet of exhibit space to the existing 800,000 square feet main floor. Today the I-X Center continues to be a vital cornerstone to the Cleveland economy and new attractions to the center will continue to attract businesses and help the industry grow.
If you are operting a booth during a trade show at the I-X center, use Rentacomputer.com as your
Cleveland technology rental
provider if you don't want to worry about buying new equipment, transporting it securely, or setting it up.
*Rentacomputer.com is not affiliated with or in any way authorized by the I-X Center. Rentacomputer.com is an independent nationwide technology rental provider and this page in no way implies exclusivity of our services at the I-X Center.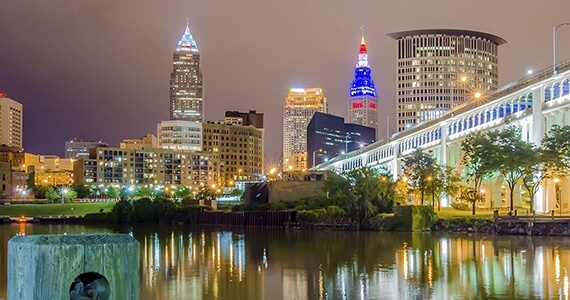 I-X Center Equipment Rental Products