Indiana Convention Center Technology Rentals
Indianapolis, Indiana
100 S Capitol Ave, Indianapolis, IN 46225
Indiana Convention Center Rentals & Services
The Indiana Convention Center offers one of the best meeting solutions in all of Indiana and is one of the top 20 largest convention centers in the nation. With over 566,000 square feet of total meeting space and an extra 183,000 square feet thanks to the attached Lucas Oil Stadium, the Indiana Convention Center is big enough to accompany even the largest meetings and conferences.
The Lucas Oil Stadium has seating for 63,000 people and features a retractable roof that allows the stadium to be used multiple ways.
While attending Indiana Convention Center, consider getting an
Indianapolis technology rental
from us instead of buying new or bringing your own. Bringing your own equipment means you run the risk of your equipment breaking. If you choose to rent your equipment through rentacomputer not only will we take full responsibility of the equipment, but we will handle delivery and set-up, making your job much easier at your trade show booth. Also a great benefit of renting is that next year your equipment is already out of date and used, but if you go with rentacomputer every year you will have top of the line brand new equipment at a fraction of the cost of buying new.
*Rentacomputer.com is not affiliated with or in any way authorized by the Indiana Convention Center. Rentacomputer.com is an independent nationwide technology rental provider and this page in no way implies exclusivity of our services at the Indiana Convention Center.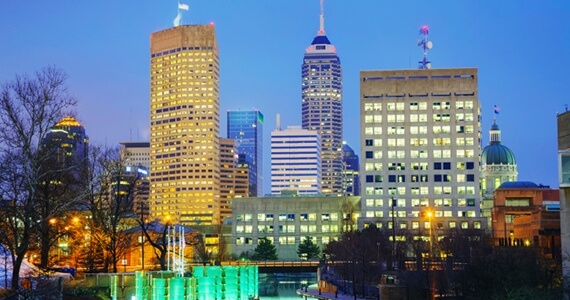 Indiana Convention Center Equipment Rental Products
Other Indianapolis Convention Centers
JW Marriott Indianapolis
10 S West St,
Indianapolis, IN 46204

The Venue Conference and Event Center
5110 W Pike Plaza Rd,
Indianapolis, IN 46254


The Crane Bay Event Center
551 W Merrill St,
Indianapolis, IN 46225


Primo Banquet Hall and Conference Center
2615 National Ave,
Indianapolis, IN 46227