Audio Package Rentals
Sound Package Rentals For Businesses Nationwide - From microphones and mixers to speakers and amplifiers, we can create custom audio packages tailored to your event and venue.
Request An Audio Package Quote
Rent An Audio Package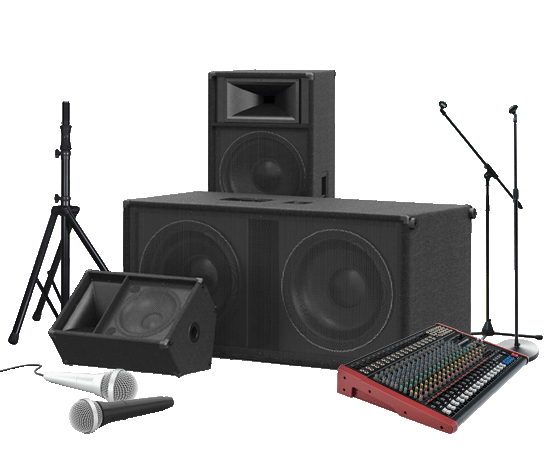 Why should you rent an audio package?
We offer custom audio packages that are tailored to your event and venue!
Audio packages can be customized to your event needs.
From 50 watt speakers to 550 watts.
Audio packages are hand delivered to your event venue.
Stands, amplifiers, equalizers, DI boxes, and other peripherals can be included in your sound package rental.
Mixers with 4 to 16 channels available.
Microphone kits with handheld, wired, wireless, lavalier or tabletop microphones.
Our audio packages can be combined with other AV equipment, like projectors, laptops and screens
Reserve Now
NATIONWIDE AUDIO PACKAGE RENTALS AVAILABLE
For over 30 years, Rentacomputer.com has specialized in providing audio package rentals for temporary business and event needs. Whether a client needs computer, audio visual, event equipment, office equipment or any other type of technology rental, our agents can obtain the equipment and coordinate all facets of on-site installation for your audio package rental. Our agents also specialize in providing event production, staging and support services for businesses and institutions worldwide. Rentacomputer.com has worked with clients in many industries and excels at delivering, setting up and troubleshooting a wide variety of audio visual rentals.