Staples Center Technology Rentals
Los Angeles, California
1111 S. Figueroa Street Los Angeles California, 90015
Staples Center Rentals & Services
Staples Center is a multi-purpose sporting arena in downtown Los Angeles and is located right next to the Los Angeles Convention Center, both of which are part of the L.A. Live project which adjoins the Staples Center and the LA Convention Center together. The L.A. Live was designed and built to offer entertainment, retail, and residential programming in the downtown Los Angeles area.
The Staples Center itself is suitable for large indoor events such as basketball, hockey, arena football, boxing matches, and concerts and has a seating capacity of 20,000. The arena currently serves as the home of two NBA franchises, the Los Angeles Lakers and the Los Angeles Clippers, and is also home to other franchises playing in the NHL, WNBA, and AFL. With over 950,000 square feet of total space the Staples Center severs as the perfect entertainment venue.
Nearly everyday, Rentacomputer.com delivers and services a wide range of
Computer and Audio Visual Rental equipment for the Staples Center
such as: Large Screen LCD & Plasma Rentals, Desktop Computer Rentals, Laptop Computer Rentals, File Server Rentals, LCD Projector Rentals, and more!
*Rentacomputer.com is not affiliated with or in any way authorized by the Staples Center. Rentacomputer.com is an independent nationwide technology rental provider and this page in no way implies exclusivity of our services at the Staples Center.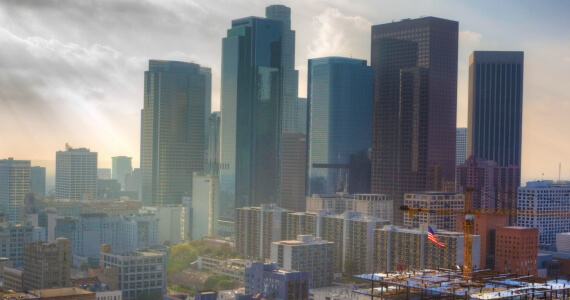 Staples Center Equipment Rental Products
Other California Convention Centers
Los Angeles Convention Center
1201 South Figueroa Street,
Los Angeles, CA 90015


San Diego Convetion Center
111 W. Harbor Drive,
San Diego, CA 92101


Long Beach Convention & Entertainment Center
300 East Ocean Boulevard
Long Beach, CA 90802