Hyatt Regency Coconut Point Technology Rentals
Bonita Springs, Florida
5001 Coconut road Bonita Springs, Florida 34134
"We deliver to your Bonita Springs trade show booth or conference."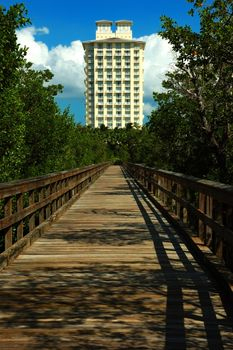 Rentacomputer.com is an independent nationwide supplier of short term audio visual, computer and trade show equipment rentals. It has always been our great pleasure to offer these services to those attending Bonita Springs, Florida's most impressive convention venue better known as the Hyatt Regency Resort and Spa.
With over 454 guestrooms, a view of the bay and gardens, tons of recreational activities including golf, tennis, wall climbing, biking, and even close proximity to the beach the Hyatt Coconut Point Resort and Spa is one of the premiere vacation destinations in Florida. However, one of the most impressive aspects that the Hyatte Regency in Bonita Springs has to offer is several indoor and outdoor event venues with over 70,000 square feet of flexible floor space. Venues at the Coconut Point Hyatt Regency include the Estero Ballroom and Terrace, Causa Ballroom and Terrace, Cypress Courtyard and Pool Deck, and North Point which is an island located between Estero Bay and the Gulf of Mexico.
From Weddings and Social Celebrations to Corporate Events, the Hyatt Regency in Coconut Point has become an extremely popular destination for our Personal technology Rentals and Event Services. If you are interested in any type of audio visual rental, personal rentals such as projectors or plasma rentals, or even simply needing help with installation or setup please contact a Tech Travel Agent, sit back, and relax.
*Rentacomputer.com is not affiliated with or in any way authorized by the Hyatt Regency Resort and Spa Rentacomputer.com is an independent nationwide technology rental provider and this page in no way implies exclusivity of service to the Hyatt Regency Resort and Spa.