Copier RENTALS
Rentacomputer.com can save you money on all your short-term document-imaging needs with our exceptional copy machine rentals at competitive rates. Remember, copier rentals are perfect for seasonal offices, construction sites, trade shows, festivals, and more. From a simple floor model black and white copier to a high speed color multifunction copier with the ability to duplex, staple, collate, scan, and fax. Our short-term copier rental options range from standard copiers that print in black and white to multifunctional, high-speed models that can scan, collate, duplex, fax, and staple. Trust us with your copier rental and receive local delivery, setup, and support with great rates and excellent service nationwide!
Request A Copier Rental Today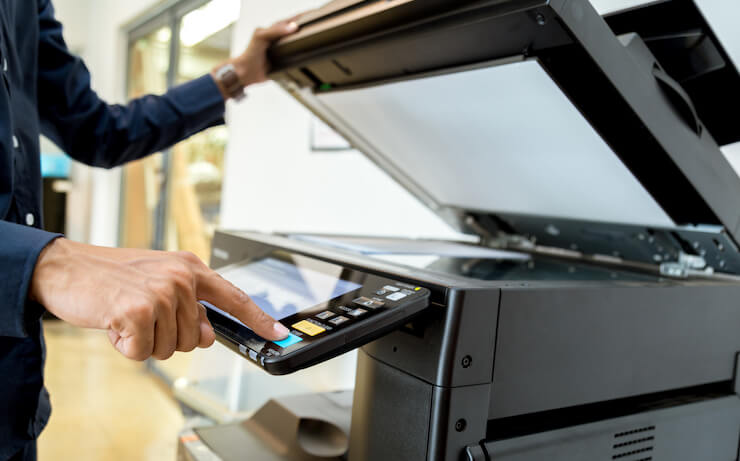 What our copiers have to offer
Our office copier rentals have the following features:
Up to 1200 x 1200 dpi
Black and white, as well as color copiers, are available for rental.
Speeds ranging from 20-90ppm
Max paper sizing up to 13x19
Weekly color copiers starting at 2,000 black and white and 1,000 color copies.
Weekly black and white copiers come standard, with 5,000 copies guaranteed.
Multifunctional copiers also print, fax, scan, staple, collate, and sort.
Extra consumables are available at no charge unless used.
Delivery nationwide and local setup.
Reserve A Copier Rental Now
Copier Rentals By the Brand
---
HP Copy Machines
HP LaserJet copiers help businesses maximize resources, streamline workflows, and optimize printing operations. These office copier rentals are powerhouses with high-speed capabilities that enable you to do more for less. HP copy machines offer a robust performance suitable for printing large volumes and rapid scanning. If you want the best value for HP copiers, connect with us about our bulk discounts.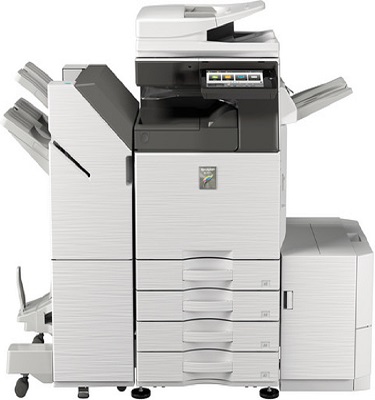 Sharp MX Series
Our Sharp office copier rentals can be used across all industries, producing high-quality outputs at a competitively fast pace. The units feature various document systems and functions for improved efficiency, and their user-friendly interface is customizable to meet your business's needs. We have options that print up to 55ppm in black and white or color. Aside from printing, these copiers can enable you to scan, copy, and fax.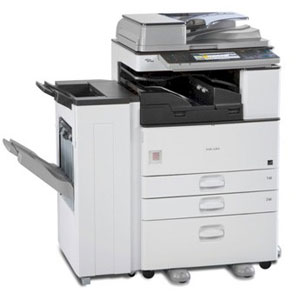 Ricoh Copiers
Our Ricoh copier rentals are a must-have for businesses with significant document-imaging needs. They are designed to withstand heavy-duty use and provide fast printing. These easy-to-use copy machines cater to various copy needs, including duplex printing and copying papers with different sizes, thicknesses, and alignments. Our Ricoh copiers have a maximum print resolution of 1200 x 1200 and an output speed of 30ppm, with finishing options available.
Book A Copier Rental Today
Why Rent A Copy Machine?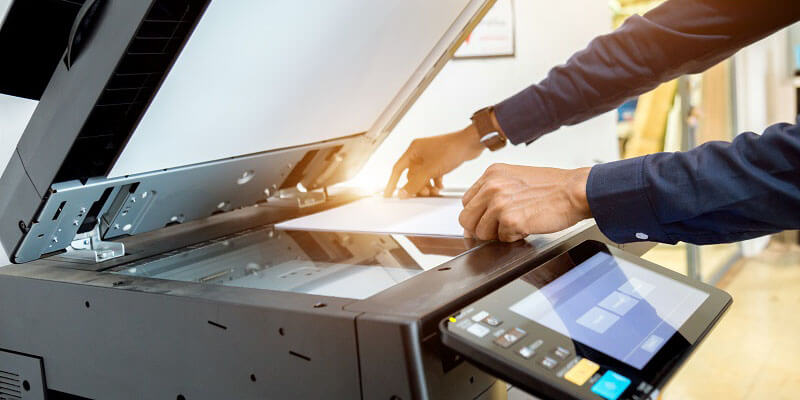 Lower Costs
The copier you choose must offer high-quality performance to ensure efficiency. However, purchasing copy machines that provide this caliber of results involves significant upfront costs. Our copy machine rentals can ease budgeting concerns by making smaller, more affordable payments while delivering the best performance.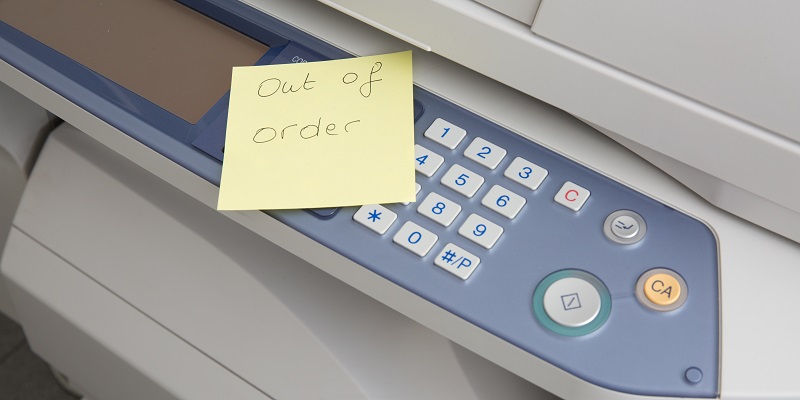 Adaptability
The features you look for in a copier can change depending on your business's needs, and short-term copier rentals can accommodate those adjustments. Whether you're dealing with an increase in the number of employees or the size of projects, you can exchange your current copier rental with a model that better suits your needs at any point.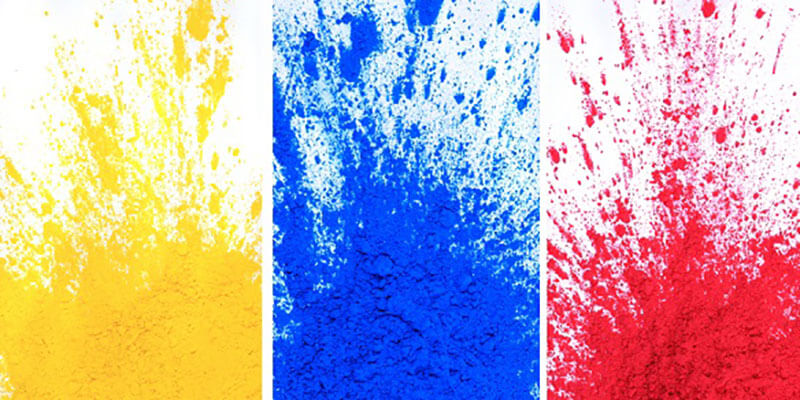 Keep Up With Technology
Office equipment technology is rapidly changing. While it is possible to keep up with more minor adjustments, constantly replacing copiers to keep up with technology can take a toll on your budget. When you rent a copy machine from Rentacomputer.com, you can access the latest technology whenever you need it at affordable rates.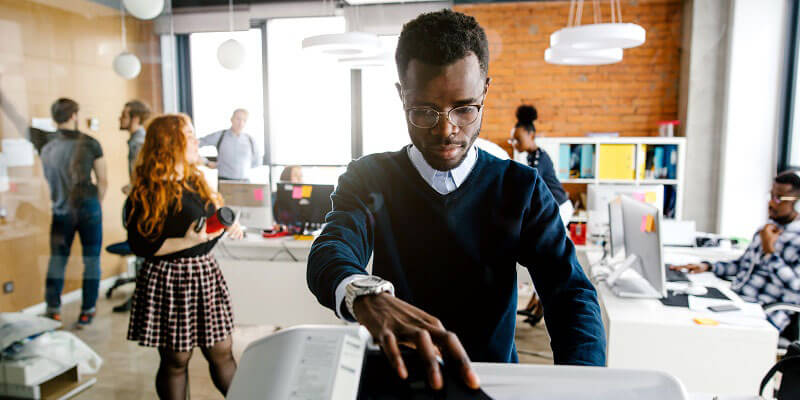 Convenience
A copier rental offers overall convenience. When you choose, you won't have to worry about storage, maintenance, and even transportation of the copier because we take care of it all.
Check Out Our Other Office Equipment
Nationwide Copier Rentals Available
For over 35 years, Rentacomputer.com has been at the forefront of providing technology for temporary business and event needs. Our copier rentals are sure to leave a lasting impression due to the top-notch customer service our agents provide to every customer. Whether you need dozens of devices networked to your copier for a temporary office or a standalone copier at a tradeshow, you can count on us to ensure your event goes smoothly. With the coordination of on-site delivery, installation, and pickup, you'll see why we're more than just a computer rental company.