Interactive Touchscreen Display Rentals
Client Comments:
"Rentacomputer.com helped me organize plasma rentals in 10 cities across the U.S. all on the same day! It was wonderful only having one company to call instead of 10 separate companies! Rentacomputer.com saved me time and money." - John from Columbus
"My plasma rentals really spiced up my trade show booth, and saved me the hassle of purchasing the technology. I highly recommend using Rentacomputer for any temporary technology need." - Tom Johnson from Seattle
"When I needed plasma displays and video wall rentals for my trade show booth at the Jacob Javits Center, I contacted a Tech Travel Agent and had it delivered right to my booth on time and installed the way I needed it. The service was impeccable." - Jacob from New York City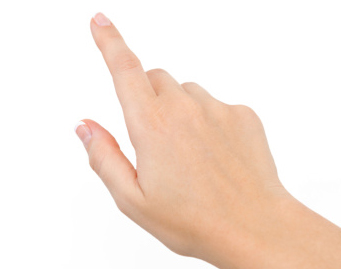 Touchscreen Displays
With the proliferation of smartphones and tablets pushing touch screens to the forefront, the hands-on interface has gained more popularity. Now HDTVs and signage are following suit with interactive touch screen displays. Easily activated touch functionality allows users to treat the display like most mobile devices by tapping, rotating, dragging, flicking, and using other gestures to have an immersive touch interaction.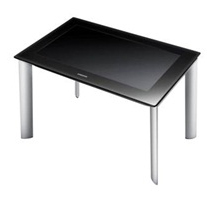 This innovative 40" HD multi-touch display serves as a centerpiece for multiple users to easily collaborate and interact with digital content and other users. It can be mounted vertically or serve as a table. The SUR40 has a 360-degree user experience, with built-in speakers and the durability to withstand ongoing use.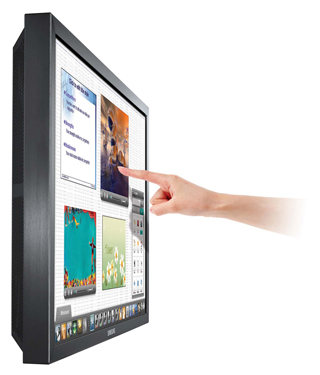 Various Sizes
Our touch screen display rentals come in all sizes, ranging from a small 7" personal interactive display to a large 165" interactive video wall. Most can be wall mounted and devices like the SUR40 can even be used as a table. These devices make a great impact at any trade show booth or event.