Fender Sound Equipment Rentals
Why Rent Fender Audio?
Fender produces an array of audio systems and devices mainly geared towards music production, but can also be utilized in other contexts as well. If you are planning an event that calls for any kind of musical performance, then Fender rentals are definitely a good choice.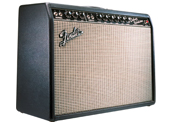 Fender Amplifiers
If you need amplifiers for instruments etc., a Tech Travel Agent can supply you with the right kind of Fender amplifier for you needs.
Fender Passport Audio System
Fender Passport audio systems are great for any size show due to their clarity and easy of use. With several different models available, you should have no problem finding the right one for your needs.